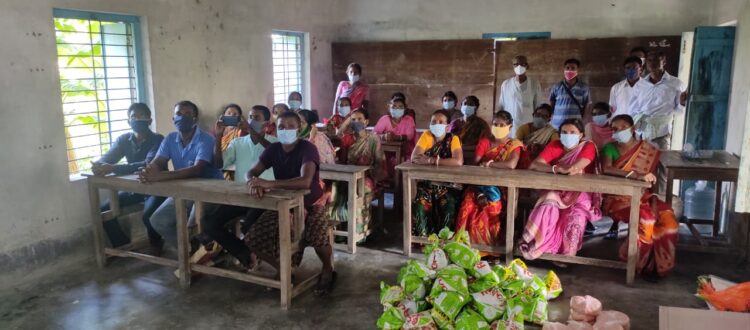 Zomato Feeding India and United Way Kolkata Donates for the Covid-19 Impacted People of Sunderban
The ongoing lockdown, in the wake of the covid-19 pandemic, has affected the lives of some of the most vulnerable communities across the country, such as migrant labourers, waste pickers.  It is to cushion the impact of the crisis on these sections, and to ensure their access to essentials, Mukti in association with "Zomato Feeding India" and "United Way Kolkata" has organized dry ration distribution program at various places of Sunderban.
Through their donation Mukti has distributed 10 Kg. rice and 5 kg. Daal ,each to 1800 migrant workers at Jadavpur, Nataberia, Nalua, Kayalerchawk, Darirchawk, Gilarchat, Bakultala, 27 No.Lal ,Manirtat Kamarpota, Kashinagar, Nalpukur, Mahamatnagar, Radhakantapur, Bidyasagarpur and Goyalara.
Mukti is thankful to "Zomato Feeding India" and "United Way Kolkata" for their support to the vulnerable of Covid-19 at Sunderban.