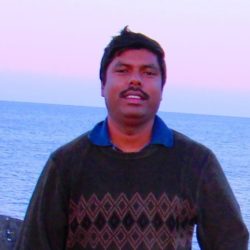 Sankar is founder of MUKTI and originally from Sunderban area. In his professional life he is an IT Consultant and working for an Indian MNC. He currently stays in Kolkata with his wife and two lovely daughters. He graduated from prestigious Jadavpur University. He grown-up in very poor family and witnessed the hardship of the people of Sunderban. His social service started with a great inspiration of one of his relative cum mentor during his initial days. He believes that every problem has a solution and we as human can improve our situation to a great extend with honest effort.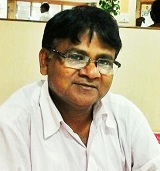 Biswanath Mandal
Vice President
He is born and brought up in Sundarban. At Present he is working as a senior government officer in a renowned Govt. institution in Kolkata.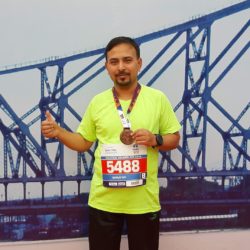 Satyajit is one of founder member of MUKTI. His association with organization is more than decade now. In his professional life he is an IT Consultant of an Indian MNC. He believes that we should leverage our own area of expertise to help the society and he proved that by implementing strong strategic IT focus within MUKTI. He has served many important roles within MUKTI organization. His native is Sunderban and passionate to invest his time and intellect for integrated development of our society. In his personal life he is also proud father of two lovely kids and love to spend quality time with his wife and kids.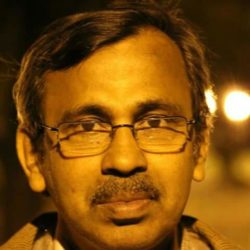 Timir Baran Bhattacharyya
Treasurer
He is currently a retired person after serving various positions in various prestigious multi-national companies over more than 40 years. He completed his Bachelor of Engineering from Jadavpur University. During his professional life he mainly worked in Pharmaceutical and Marine engineering companies. In his last job he retire as Deputy General Manager of a MNC. After his retirement he wanted to invest quality time for society and thereby very much convinced by philosophy, thoughts and way of work of Mukti. He is now an active volunteer cum board member of Mukti and serving a very important position.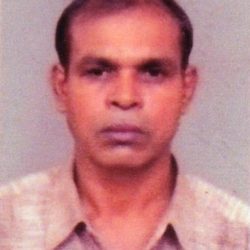 Dulal Krishna Mandal
Asst. Secretary
Dr. Mondal is the current professor in Mechanical Engineering department of Jadavpur University. He has lot of contribution in the field of engineering education. He loves to serve the society in spite of his very busy schedule. He is being associated with Mukti for last more than 5 years. He do regularly visit different fields where Mukti's work going on and inspire and motivate the volunteers and the beneficiaries.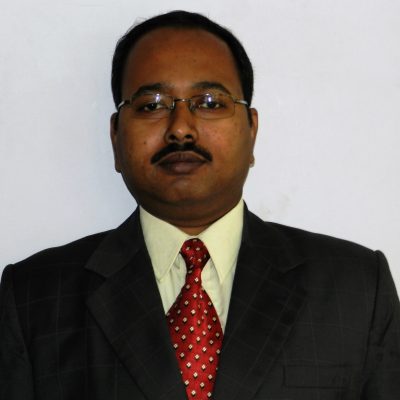 Mr. Dipan Banerjee did his schooling from prestigious Hindu School. He completed B.E in Civil Engineering from B.E.College, Shibpore (currently IIEST) and then M.E from Jadavpur University in Structural Engineering. He is working for TCS since last 20 years. He had travelled to USA, UK, Mexico for work. Keen to save the environment. He is associated with Mukti since last 3 years. Initially he was associated with Mukti Green Project and now leading the Mukti Study Portal and Android App Development project.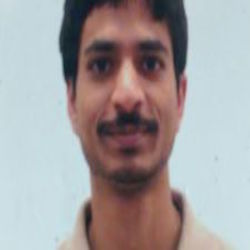 Ranitendranath Tagore
Member
Ranit has been associated with Mukti since around 2004. He finds himself humbled by the touching and often heroic stories of the beneficiaries, volunteers, and workers of Mukti. He is currently a R&D professional in the bio-pharmaceuticals industry. In pursuit of his passion, he teaches and performs Indian vocal music at various venues.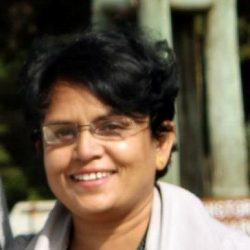 Dr. Kasturi Bakshi is a senior medical practitioner. She is a founder member and Executive Secretary of KINSPARC (Kalyani Institute for Study, Planning and Action for Rural Change) aimed at conducting programmes for research, training and development for improving the quality of life . She served as the chief health functionary of Kalyani ULB where she implemented several innovative health projects amongst which Community Led Total Sanitation Programme earned National Urban Water Award from the President of India in 2009. She has more than twenty years of experience in teaching, training, implementing , monitoring and evaluation of programmes in the field of Reproductive and Child Health (RCH)/MCH. One of her areas of interest is eHealth/mHealth on which she has worked in collaboration with APuHC, UNSW, Australia and CMC Vellore. One of her proposals on eHealth 'e-Swasthya' was selected as one of the three best proposals from India for UK-India Science bridge competition in 2010. She also received 'Dr. Gopal Saha Award' for being the best worker of Indian Medical Association,West Bengal State in 2011.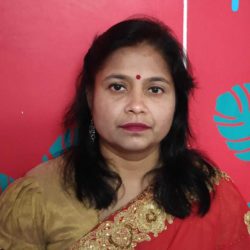 Babita is from small town named Madhubani which is in north Bihar. Babita completed her engineering degree from RIT Jamshedpur. Currently she lives in Kolkata with 2 lovely kids and her husband, who is an orthopaedic doctor. She works as an IT Consultant in one of the Indian MNC. She always wanted to do something for the society and Mukti has provided her that platform.