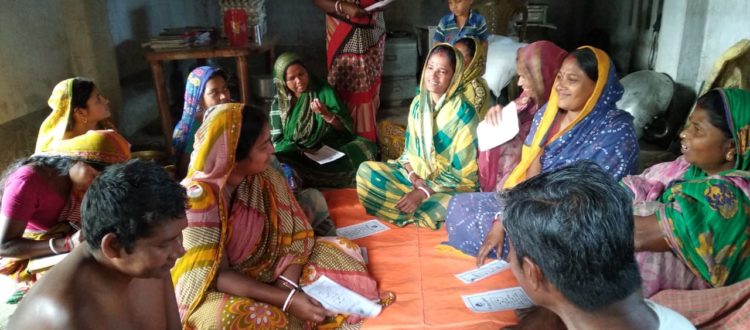 November RTI awareness camp held by Mukti
"The right to know is the right to live."
Mukti believes this philosophy and works relentlessly to organise awareness camps to inform the rural people in the Sunderban of their citizen rights and provides update on all the welfare policies by the Government.
Mukti conducted RTI (Right to Information) meetings on 5th and 26th of November 2018 in two villages of South 24 Paraganas. The RTI meetings were held on Nagendrapur Gram Panchayat (GP) Mothurapur 2 & Nagendrapur GP Baradanagar Giripara in Mothurapur 2. There were total 32 and 31participants attended the meetings in two villages respectively.
The villagers were informed about their Oldage pension, Widow pension, Right to education, Ration Card, Sukanya Samiti etc. Most of the villagers were unaware of these policies. Hence they were all very attentive and curious to know about their rights. Mukti also promised to help them file their RTI applications.
.