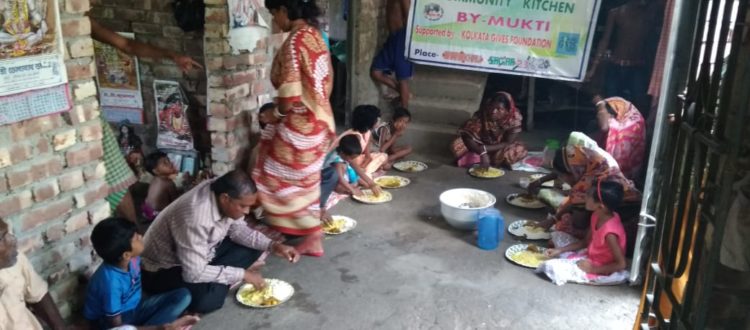 Mukti Organised Community Kitchen to Fight Hunger
In this crucial time when the dual effect of Amphan and Covid-19 has shattered the lives of the people of Sunderban Mukti community kitchens have emerged as an empirical solution to feed those in need. The main idea behind community kitchen is to provide nutritious food to people who cannot afford it.
To ensure no one starves, Mukti 'Community Kitchens' became operational to deliver free food to the AMPHAN affected people at Sunderban.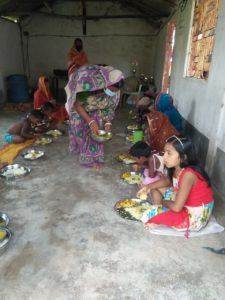 At Kakdwip, Namkhana, Sagar Block and G-Plot under Patharprotima Gram Panchayat – 150, 180, 81 and 100 number of people is getting cooked food daily.
Mukti in association with "Kolkata Gives Foundation" organized these community kitchens.