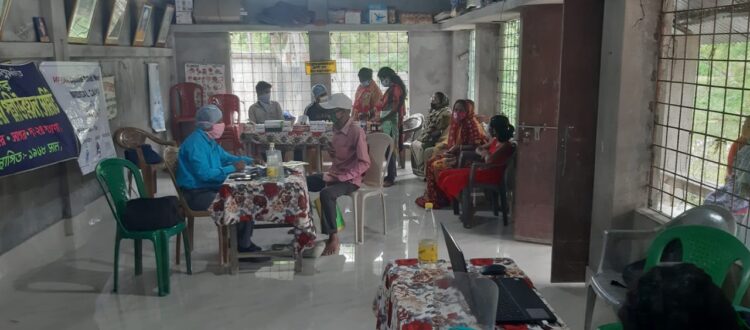 Mukti Medical Camps for the Unfortunate of Amphan
From the last 3 months Mukti is serving the Amphan affected victims through medical camps. Till now Mukti has served 31,480 people across all the 10 blocks under the action area of Mukti.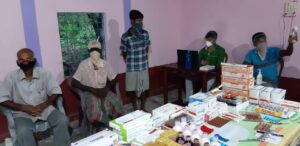 Offering practices and procedures in the isolated areas of rural Sunderban, Mukti has ensured healthcare delivery in deprived corners of the region. Starting with assistance by organizing mobile health camps Mukti has successfully set up an effective community clinic that is affiliated with the doctors in abroad. A dedicated medical team serves the predominantly tribal people settled in the parts offering primary health care.
Often due to non-availability of public health care, rural residents have to scout for doctors and hospitals in urban centers. The travel and transport are an additional burden on beleaguered families. It is for this reason that Mukti medical camps are flooded with patients and it access to medications that is a big draw. All these services of Mukti are free of cost.
Mukti volunteers along with the donors "Rural Health Care Foundation" and "Kolkata Foundation" are doing their best to serve the poor and needy.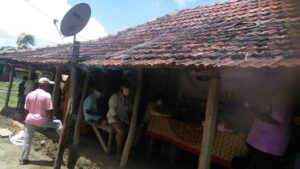 Village Name
Gram Panchayat
Block
Number of Patients Treated
Number of

Medicines

Fatikput, Netaji Sangha
Budhakhali
Namkhana
60
180
Bishalaxmipur
Budhakhali
Namkhana
68
204
Rudranagar
Rudranagar
Sagar
70
210
Sapkhali
Muriganga I
Sagar
36
108
Koshtala
Muriganga I
Sagar
61
183
5 Villages
3 Blocks
2 Blocks
295
885