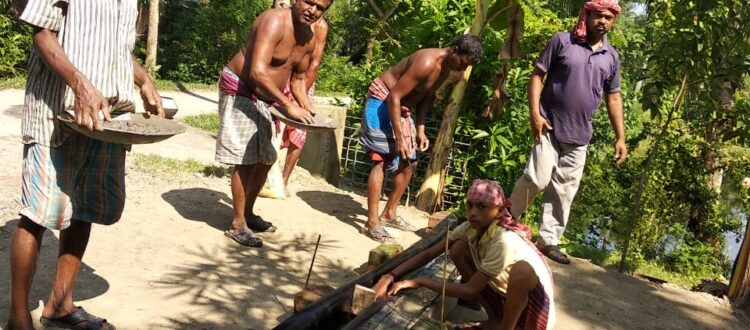 Mukti is Constructing a New Office Building at Hingalgunj
Mukti is constructing a new office building at Hingalgunj under North 24 Parganas. Mukti was founded in 2003 and since then Mukti is expanding its services toward society in the areas of health, education, agriculture, livelihood, environment and rights.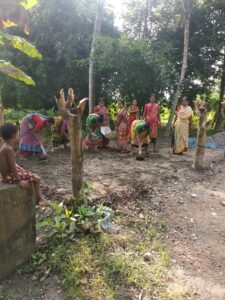 The activities of Mukti have made this not-for-profit organization so popular that in response to the people of North 24 Parganas, Mukti is opening a new office. With the blessings and support from the well wishers and the respected donors Mukti has come so far.
50 SHG members of Hingalgunj branch and 10-12 male workers are engaged in the construction work. They all are working under the "Food for Work" project of Mukti.