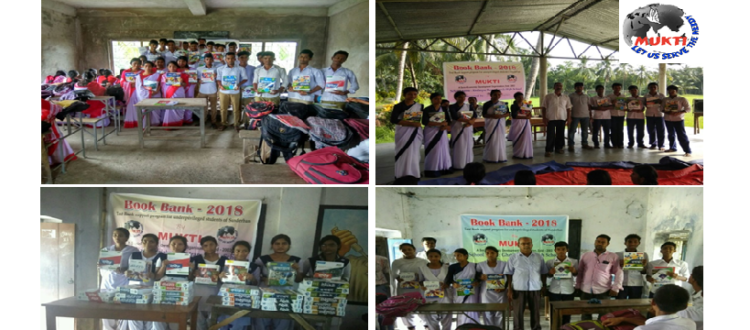 June-July, 2018 Books distribution at four schools
Mukti is trying to materialise the dream of the needy but studious students of Sunderban area by supporting them with text books.
On 13th June, 2018 Mukti supported 332 students from Krishnachandrapur High school with school model books.
On 15th June, 2018 it was to the 435 students from Kedarpur Ramananda High school.
Mukti was glad to provide books to 126 students from Ghatiharania High school on 18th June, 2018.
Mukti didn't stop here. Again on 10th July, 2018 Mukti supported 304 students of Dakshin Kashi Nagar High school with the text books.
In the last 1 month, Mukti book bank team thus brought smile to nearly 1,200 families battling the rainy season in a difficult rural terrain.