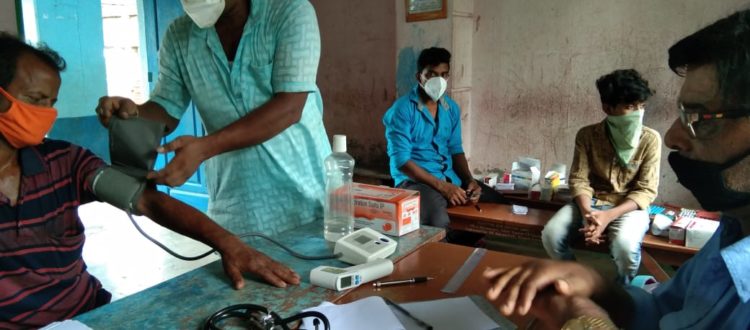 Health Camps for the Unprivileged, by Mukti
The needy and the poor in rural Sunderban are provided medicines to treat their various health issues. This free of cost treatment is provided by a small team of medical volunteers of Mukti along with one doctor in each centers.
With help of the donors, "Rural Health Care Foundation", "Kolkata Foundation" and "Games" , Mukti is running several medical camps throughout Sunderban.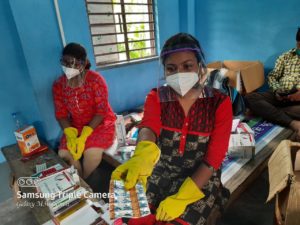 Village Name
Gram Panchayat
Block
Number of Patients Treated
Number of

Medicines

Budhapur
Swami Vivekananda
Kakdwip
110
330
Budhapur 2nd Gheri
Swami Vivekananda
Kakdwip
96
288
Prasadpur
Swami Vivekananda
Kakdwip
97
291
Nandabhanga
Narayanpur
Kakdwip
54
162
Nandabhanga
Narayanpur
Namkhana
64
192
Ganeshnagar
Narayanpur
Namkhana
100
300
Sumatinagar
DS 2
Sagar
73
219
Mritonjoynagar
DS 2
Sagar
134
402
Gangasagar
Gangasagar
Sagar
109
327
Natendrapur
Gangasagar
Sagar
85
255
Dhablatraspur
Dhablat
Sagar
86
258
Kirtankhali
Rudranagar
Sagar
69
207
Mandirtala
Muriganga II
Sagar
75
225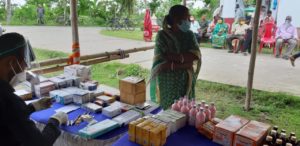 | | | | | |
| --- | --- | --- | --- | --- |
| Khatuyapara | Nagendrapur | Mathurapur II | 92 | 276 |
| Baradanagar | Nagendrapur | Mathurapur II | 50 | 150 |
| Purba Jota | Kankandighi | Mathurapur II | 118 | 354 |
| Dakshinkankandighi | Kankandighi | Mathurapur II | 78 | 234 |
| Shastrinagar | Kankandighi | Mathurapur II | 75 | 225 |
| Ghosaler Chawk | Mayahawari | Jaynagar I | 94 | 282 |
| Chapalia | Nalgora | Jaynagar II | 52 | 156 |
| Jhingakhali | Nalgora | Jaynagar II | 93 | 279 |
| Nalgora | Nalgora | Jaynagar II | 101 | 303 |
| Chuprijhara | Chuprijhara | Jaynagar II | 105 | 315 |
| Purba Chuprijhara | Chuprijhara | Jaynagar II | 95 | 285 |
| Gazi Hat | Chuprijhara | Jaynagar II | 119 | 357 |
| Purba Gazihat | Chuprijhara | Jaynagar II | 98 | 294 |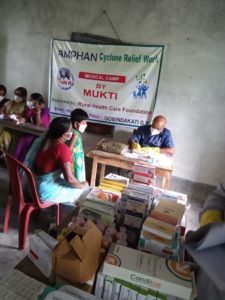 | | | | | |
| --- | --- | --- | --- | --- |
| Herambagopalpur Bishalakmi Pally | Herembogopalpur | Patharpratima | 115 | 345 |
| Purba Ghurghuria | Ghurghuria Bhubaneswari | Kultali | 245 | 735 |
| Halder Gheri | Ghurghuria Bhubaneswari | Kultali | 76 | 228 |
| Daser Gheri | Ghurghuria Bhubaneswari | Kultali | 59 | 177 |
| 30 villages | 14 gram Panchayats | 9 blocks | 2817 | 8451 |