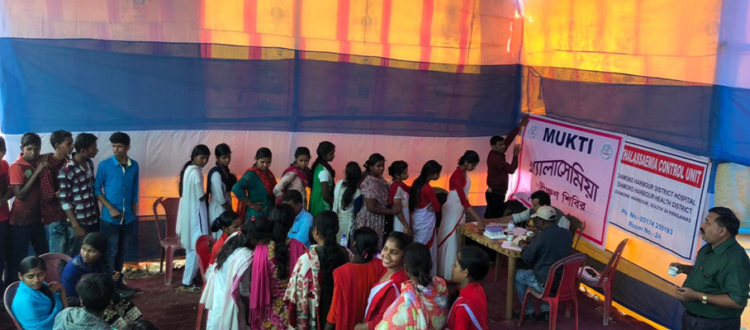 Health awareness camp by Mukti
Sunderban Mukti Exhibition was celebrated with a grand success from 23rd January to 27th January 2019. These five days were dedicated to commemorate five different work areas of Mukti.
24th January i.e. the second day of the exhibition was celebrated as the Health Day. Mukti organised a camp for testing thalassemia. 63 male & 97 female undertook this test. "Thalassemia is a chronic blood disorder. It is a genetic disorder due to which a patient cannot make enough hemoglobin found in Red Blood Cells (RBC's)."
 If the couple is carrying thalassemia then there is a chance of their baby to born with the same disease. However, the chances are less if either of the two is having it. Thus, Mukti tried to make people aware of these diseases and requested to take preventive measures for those who are affected by it.
The report of this test is positive for 7 males and 11 females. Now as they are aware of their disease they can take preventive measures in the future before getting married.