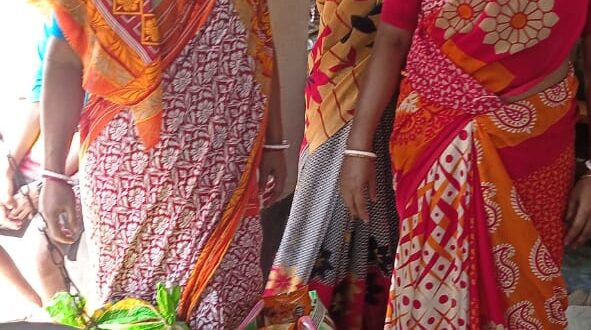 Essential Items for Livelihood Were Distributed by Mukti at Kakdwip
Like many other weeks, this week also Mukti has organized dry ration distribution program for the needy and deprived.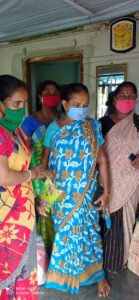 In this pandemic situation, on 16th October 2020, Mukti Kakdwip volunteers organized an essential items distribution program at Kakdwip Block as food support to 100 SHG families. They are the members associated with the 9 groups which were formed by Mukti at Swami Vivekananda Gram Panchayat and Sri Sri Ramkrishna Gram Panchayat.
Mukti warriors who are working hard without caring for themselves and are trying their level best to arrange essential livelihood items for the needy are doing a remarkable job. They have arranged 100 dry ration kits. Each contains: Rice – 4 kg, Daal – 1 Kg, Mustard Oil – 500 Gram, Soybean – 1 Kg, Biscuits – 2 Packets, ORS – 3 Packets, Chips – 2 Packets, Motor Daal – 500 Gram and Masks – 2 Pieces, for the needy.
Mukti in welfare of the society tries every possibility within its affordability.