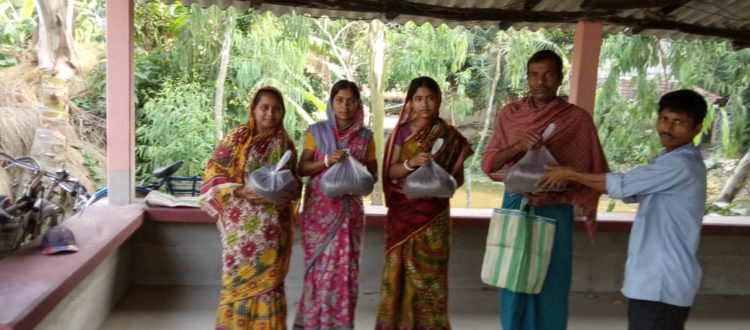 Organic farming has been facing challenges and has become a serious concern for the farmers. There is unavailability of organic fertilizers in sufficient quantities to meet the challenge of crop production. As a result, farmers have been unable to restrain from the use of chemical fertilizers and pesticides leading to loss of essential nutrients in the crops.
To address this challenge, MUKTI had resorted to production of Dhaincha in large quantities. It is proven scientifically that the Rhizobium bacterium in Dhaincha enhances the soil fertility and is a rich source of manure for organic crop production.
Like every year, this year too, MUKTI has distributed Dhaincha to 829 farmers across 7 villages in Raidighi at Purbasridharpur, Damkal, Nagendrapur, Baradanagar, Purbajata, Paschim Jata and Dakshin Kankandighi. This initiative has been participated by 66 female farmers.
MUKTI plans to reach out to more number of farmers by creating awareness on organic farming and supporting them with such initiatives in the future.