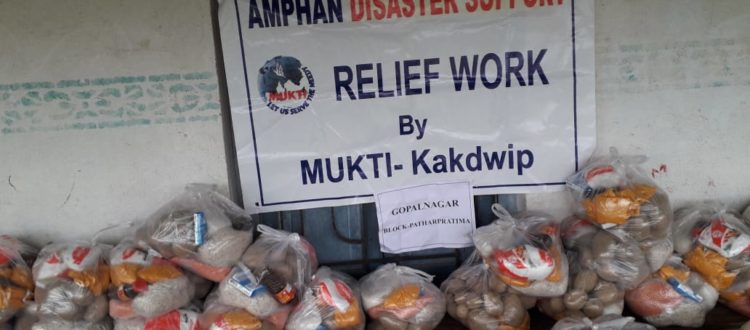 Cyclone AMPHAN torn Sunderban : MUKTI provides relief to Uttar (North) Gopalnagar Gram Panchayat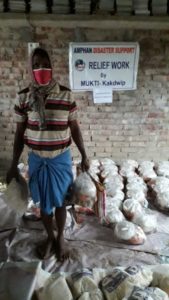 On May 20, Cyclone Amphan ripped into West Bengal. As the largest storm in decades, there aren't any words to describe the level of destruction. A large part of coastal West Bengal has been left devastated by the Cyclone Amphan that hit the region last week. The storm wiped out villages after villages in two of the most hardest-hit districts — North 24 Parganas and South 24 Parganas affecting most the Sunderbans. Amphan pounded the West Bengal coast near Sunderbans with an intensity of a very severe cyclonic storm, carrying powerful winds gusting up to 185kmph and extremely heavy rains resulting flood in several areas.
The homeless were given temporary shelter by Mukti to multiple schools and flood centers. Mukti is also providing food to the vulnerable. But there are more crying for help. To serve the hungry Mukti conducted a food distribution program at North Gopalnagar Gram Panchayat under Kakdwip Block.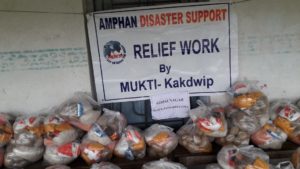 Mukti has served 150 families by providing them raw rations like Rice, Dal, Potato, Mustard Oil etc.
Helping the helpless is the motto of Mukti and on that way anyone will find Mukti serving the society tirelessly.