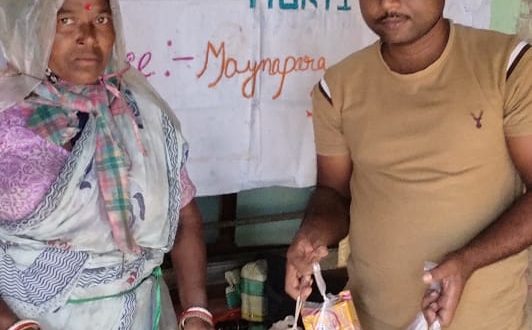 Cyclone AMPHAN shattered Sunderban : MUKTI provides relief to Moynapara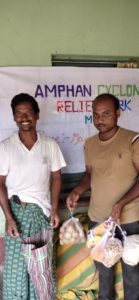 It has already been eight days after cyclone Amphan made its landfall, but still, much of south Bengal including large parts of Sunderbans remains without food, electricity, water, and communication. The world's largest mangrove forest is deeply affected. People are still living without water, food, and shelter. About 20 million people have lost their livelihoods due to Cyclone Amphan. Croplands have been inundated with saline seawater leading to permanent loss of livelihoods for the local people.
Mukti is looking to rebuild and restore to the best of their capacity. On this mission, Mukti has come out with many programs to help the victims of cyclone Amphan at Sunderban.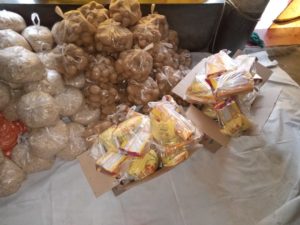 One of such program is providing raw rations to 150 villagers of Moynapara under Swami Vivekananda Gram Panchayat which is under Kakdwip Block. Rice, Dal, Potato, Mustard Oil etc. are provided by Mukti volunteers.
To put a little smile on the face of the Amphan affected victims Mukti is attempting all possibilities within the best of their control.