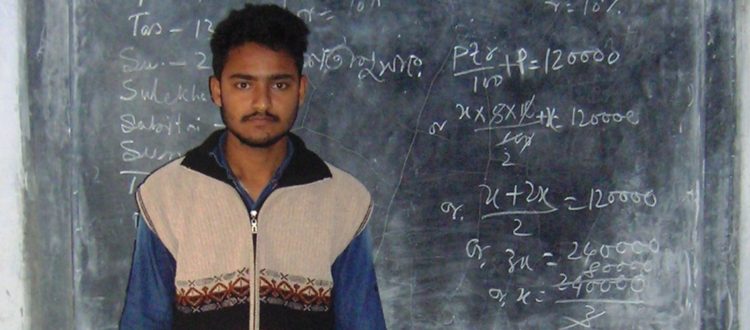 Coaching Center encouraged Prosenjit to continue his education
Student Name: Prosenjit De
Father's Name: Prabhat De
Village + Post: Paschim Jota
Prosenjit was admitted in Yogendrapur Mukti Coaching centre in the year 2008. He was a very mediocre student. But with immense assistance from teachers, encouragement from family, and continuous hard work and dedication by Prosenjit himself, he passed Madhyamik examination with flying colours in 2009, securing first division marks of 62%. He was the first student to pass from Yogendrapur Mukti Coaching centre. In 2011, Prosenjit passed Higher Secondary in maths and science stream. In 2015, he passed Graduation in science stream again, and thereafter in 2016 he completed I.T.I course. In future he aims to pursue Diploma course and he is preparing for the same with much dedication. MUKTI wishes him all the very best for his long struggle and immense perseverance. MUKTI will continue to guide, support and encourage him in his honest and knowledge-seeking journey.