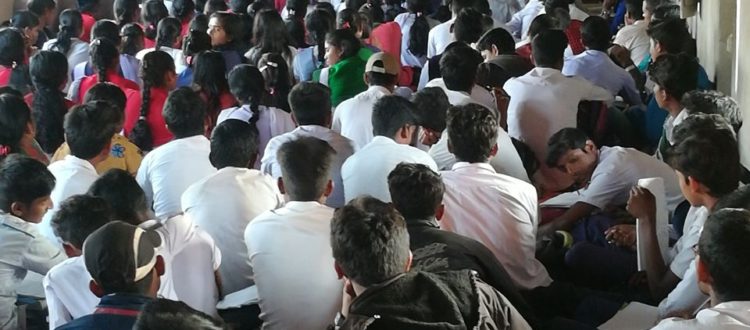 A Special Coaching arranged for students of state board examination
"Behind every successful athlete there is a responsible coach."
Mukti is trying to give proper guidelines to the poor and needy children of Sunderban through Education. Mukti has undertaken many projects to help these first generation students. Coaching Centre is one of them.
In January a special coaching was arranged for the Class 10 students appearing for state board examination in 2018. The programme was open to all students in the neigbouring areas. This coaching could not be successful without the help of the honourable teachers of Dum Dum K K Hindu Academy. It was arranged in Nagendrapur H K High school for 2 days. 96 boys and 128 girls attended the programme.The classes started around 10 am and continued till 5pm. English, Physical Science, Life Science, Mathematics, History and Bengali were the subjects taught. Students were interested and eager to answer the questions asked. The students were grateful to Mukti for clearing their doubts. At the end of the programme speeches was given by Mr. Bairagi, Mr. Bimal Khan and Mr. Raghunath Bairagi. Teachers were honoured with a book.
The programme ended with confidence among students and smile in teacher's face.