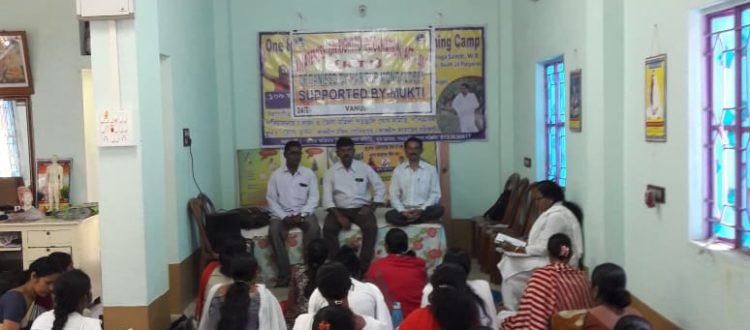 RTI Knowledge sharing session for Yoga students
Mukti aimed to make the concerned villagers aware of their rights in the society so that they are not deprived of their privileges. Mukti continues to spread awareness through the RTI (Right to Information) project.
On 1st March 2019, Mukti organised an RTI awareness camp at South Kakdweep Yoga Centre, South 24 Paraganas, West Bengal. This is a government Yoga center where the students after completing their degree course can join and after completing the course are competent to work as a yoga teacher. This camp was arranged to spread the knowledge on various rights in the society.  There were 45 students present. The topic discussed were – RTE (Right to education), Sukanya Samriddhi Yojana, laws against child marriage, old age pension, 100 days' work, the forest preservation act, etc.
Everyone was very attentive during the session and eager to know more about the new government policies. At the end of the session, the yoga teacher of the centre expressed his views & thanked Mukti for encouraging the youth for their present and future rights in the society.
Mukti wishes to equip the new generation so that they can leverage all the government scheme benefits.