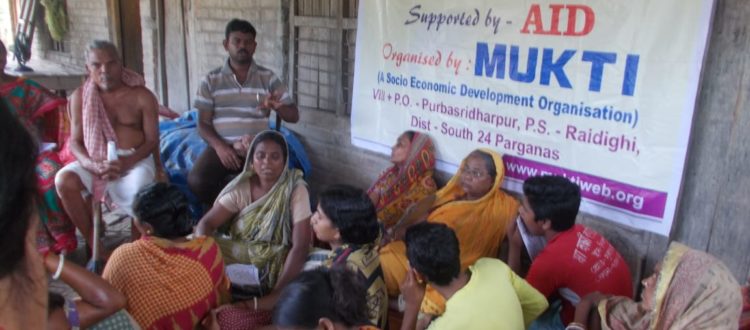 RTI Awareness camp held by Mukti
India being a democratic country every citizen should be aware of the Right to Information (RTI) Act. However, the rural citizens are not aware of their rights.
Mukti through its RTI project aims to make all the villagers of Sunderban area, in West Bengal know their rights and laws of the society.
Mukti held knowledge sharing sessions on 13th and 28th of August, 2018 in two villages of South 24 Paraganas. 38 and 35 villagers took part in the events at Kankandighi & Nagendrapur respectively. The agenda of the session was to inform the villagers about their rights. The discussions centred around old age pension, disability pension, widow pension, forest act, right to education and all other relevant laws and social security schemes made by the government for the citizens of India.
Mukti also promised to support the villagers on filing RTI applications & to stand up for their own rights.