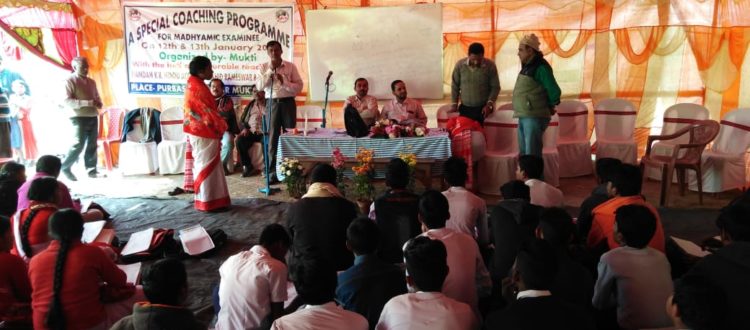 2019 Special Education Camp – Board Examination
Since 2017, Mukti has been arranging the special education camp for the needy students of Sunderban, South 24 Paraganas in West Bengal, who are appearing for the State board examination – Class 10th & 12th. The main aim of this program was to empower the skills and motivate the students before the examination.
The camp was arranged for two days – 13th and 14th January 2019 at Mukti library premises in Raidighi. The purpose of Mukti in helping the needful students was made successful by the teachers of Dumdum K K Hindu Academy School. 90 girls & 88 boys attended the class. The students were mentored on English, Physical Science, Geography, Maths, History & Bengali. Personalized focus along with individual queries on all the subjects were addressed patiently by the teachers. President of Mukti Sri Sankar Halder also gave a motivational speech to the students.
At the end of the second day, we found the students happy and confident. The students are confident to score good marks in the examination. Mukti due to the help of its well-wishers, is working hard to uplift the future generation.