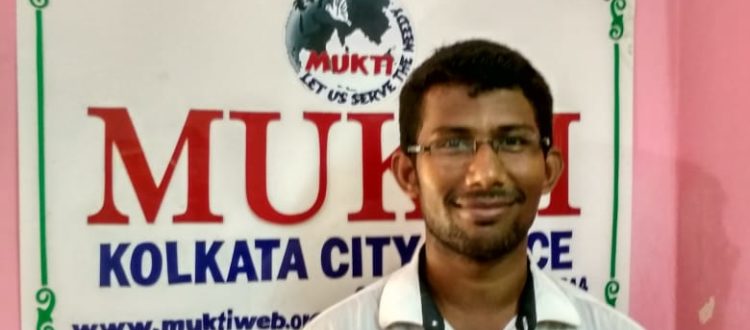 TSS SUCCESS STORY – AMIR HAMJA
Mukti encourages young talented deserving students for education and financially supports them for aspiring their dreams. Amir Hamja, a student of Talented Student Sponsorship (TSS) of Mukti  made us all very proud and happy with his exemplary achievements.
Amir Hamja hails from a remote village named Harinathpur in the district of Murshidabad of West Bengal. His family consists of 11 members including himself. His father Ataul Hoque is a farmer & mother Dilruba Bibi is a housewife. As a student Amir Hamja was always a bright student and scored well. In 2015 he completed his Higher Secondary examination with a whopping 90%. Later he appeared and fared well in WBJEE and got admitted to Jadavpur University in the stream of Instrumentation and Electronics.
He got associated with Mukti in the year 2015, while searching for an opportunity to get a scholarship. Amir got the news of Mukti scholarship programme from one of his senior and then applied for sponsorship. Fortunately he got selected by Mr. Snehomoy Bhattacharya who sponsored Amir since 4 years ,from B.E.1st year till his establishment .With the financial support Amir completed his course successfully.
Recently ,he got a job offer from Varroc Engineering Limited in Pune, Maharastra where his joining date is from  1st July. For one year he will have to work there as GET (Graduate Engineer Trainee), and as time unfolds he will be appointed as senior executive Engineer of the company.
Aamir plans to continue his studies further, but now all he wishes to take up the job to make his family's life comfortable. Mukti is very proud to see his perseverance.
We wish him all the best for future and pray that he accomplishes his dream successfully.