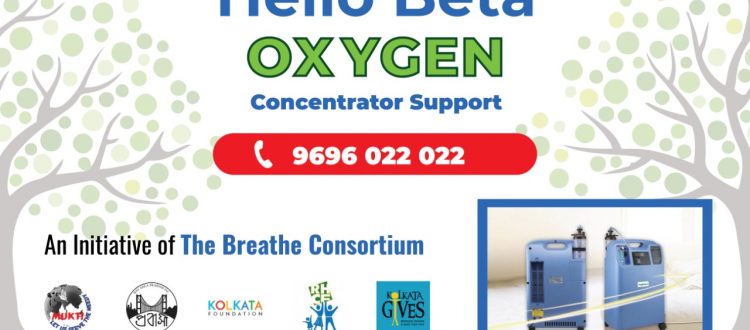 Support Mukti to Save Mankind
With the second wave of the new mutant variant of Covid-19, commonly known as Bengal strain, the number of fresh cases are spiking rapidly. Currently, the virus is spreading at a tremendous pace — almost twice the rate during the first wave. Kolkata is the worst affected region.
Health officials are putting in a number of plans to counter the recent surge. Hospitals and healthcare centers are facing an acute shortage of beds, manpower, resources, facilities and even basic necessities. Above all India is facing a tremendous scarcity of oxygen supply. Patients are gasping for breath and even dying on road without getting medical treatment.
To fight the pandemic and to provide support to the maximum number of corona patients, Mukti with other organizations made a consortium to extend support to the corona infected patients with oxygen and medical kit.
Mukti is procuring a large number of Oxygen Concentrator, which will extract Oxygen from the air and supply directly 5/10 ltr per min. One Oxygen concentrator will serve around 10 patients over the next two months at least. Mukti will also provide a medical kit which consists of specific medicines for Covid-19.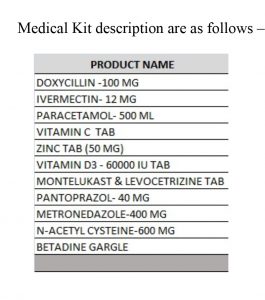 Each Oxygen Concentrator is costing around 50,000 INR. Mukti is appealing for urgent funding support. For the sake of mankind please support Mukti to overcome the deadliest crisis of our civilization.
Mukti is hopeful that together we will be able to save life.
Bank Details
Details
Foreign Donations
Domestic Donations
Beneficiary Name:
MUKTI
MUKTI
Bank Name
State Bank of India
State Bank of India
Account Number
40094643499
30599000811
Account Branch
New Delhi Main Branch
Mahamayatala
IFSC Code
SBIN0000691
SBIN0011363
MICR Number
110002087
700002323
Branch Address
4th Floor, 11 Sansad Marg, New Delhi- 110001
1648 Garia Main Road, Kolkata- 700084
Phone Number
011 2337

4390/4392/4143

033 2435 2719
SWIFT Code
SBININBB104
SBININBB328
Registration Number
147110985 (FCRA)
DIT(E)/143/8E/209/05-06 (u/s 80G)
A/C Type
Current Account
Savings Account
Thank you for your support.