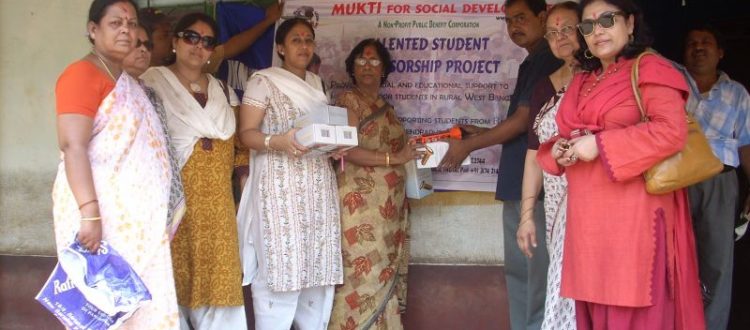 Report on Use of Solar Light Used at Manab Jamin
Manab Jamin is a Project of Society for Equitable Voluntary Actions (SEVA), which is a pellucid, people centred Civil society Organization based in Eastern India (West Bengal) inducing tenacious social developmental interventions in the areas of Rural Development, Employment Generation, Poverty alleviation, Education, Health, Water and sanitation, Agricultural augmentation, Self Help group, Non conventional energy and Institutional Capacity Building for women, Farmers & Future Generation Farmer, networks with synergetic alliances with various National and International Developmental Agencies like Japanese Business Community, Indienhilfe, Germany, HIVOS, Germany, IFOAM, Germany, Ministry of Environment and Forests, Government of India; Central Social Welfare Board, Coconut Development Board, National Dairy Research Institute, NABARD, Save Grain Campaign, Kolkata and several other State Government Organizations including Department of Agriculture, Horticulture, Animal Husbandry, Health, Social Welfare, Rural Development, Cooperative Marketing, Pollution Control Board etc. We work in coordination with around 57 National and International Agencies, Government Departments, Civil Society Organisations and Academic and Research Institutions. Eco Water Literacy Campaign Programme under Rashtriaya Bigyan Evam Prodyogiki Sanchar Parishad, Dept. of Science and Technology, Govt. of India.
Our Mission is to foster sustainable development among the poor through social development programmes by advocating participatory approach in implementing programmes.
Our Paragon activity is Support to Villages based CSOs through non conventional energy and Institutional Capacity Building for women, Farmers & Future Generation Farmer.
The mainstay of our existence and our steady growth over the past 20 years of inception has been mainly due to our innovative approach and transparency with our partners.
Manab Jamin, which is an extension Organ of SEVA, is currently involved in 15 villages named Mirzapur, Bahadurpur, Nurpur, Binuria, Lohagarh, Supur, Ramachandrapur, Rasulganjhat, Islampur, Ballavpurdanga, Kankutia, Paruldanga, Monoharpur and Mohula villages forming part of Bolpur Sriniketan Block in Birbhum district in West Bengal covering around 3600 households under its varied interventions concerning their social empowerment. It is engaged in the above cited Reference area, with a pannier of developmental activities concerning organic farming, improved farm practices, resource conservation, vermicomposting, water and sanitation, education support to under privileged and excluded sections, Manab Jamin Sishu Kendra (early child education centre), Eco Groups, Women SHGs, Income Generating Activities and Tribal Development Centre.
This project was fully funded and supported by Mukti for Social Development, USA.
On 10th April 2010, Manab Jamin have received 5 solar light from Mukti for Social Development, USA, for Our Future Generation Farmer Group members who are mainly scheduled caste and scheduled tribe children from BPL families. The children would use these solar lights in their school to study in the evening at Supur Manab Jamin Shishu Kendra. Children and their family members were very pleased to utilize the solar light. The children were really excited by these lights as solar lights do not pollute nature and effect their health as kerosene does (most of the children are involved in ecological movement).
| | |
| --- | --- |
| Organization | Manab Jamin Project of Society for Equitable Voluntary Actions (SEVA) |
| Registration | S/52811/1986 as per WB Society Registration Act, 1961 |
| Address | Vill- Mirzapur, P.O. Raipur, Dist- Birbhum. Pin-731204. West Bengal, India |
| Email | seva.manabjamin@gmail.com |
| Phone | +91-3463-257028 |
| Contact | Srikanta Mondal |