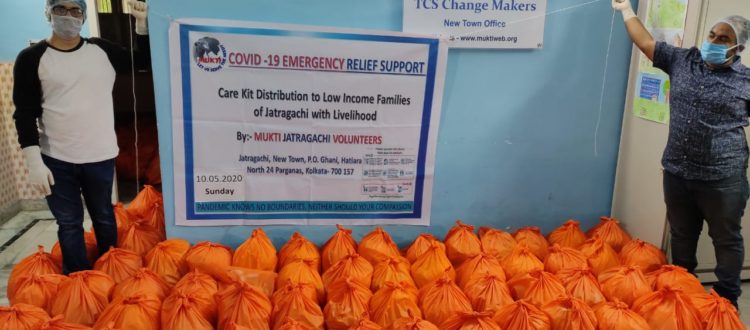 Relief Program at Jatragachi to help the helpless by TCS Volunteers of Mukti Jatragachi Center
The global pandemic, COVID-19 has directly as well as indirectly affected every individual on the face of this earth and due to this a large number of people are facing severe food crisis worldwide. At this tough hour of need Mukti came forward to help the affected communities with essential commodities.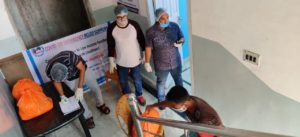 On the first day distribution organized on 26th April, TCS Volunteers of Mukti Jatragachi center provided relief to 40 families of Jatragachi. Witnessing many people turning up to get relief the second day distribution was held on 10th May, where TCS volunteers in association with Mukti distributed Care Kit to 100 families.
The Care Kits contained Rice, Potato, Daal (Lentils), Soap, Masks, Salt, Muri (Puffed rice).
Mukti has stepped in to provide relief by providing food to thousands of people all across and it's an ongoing effort.