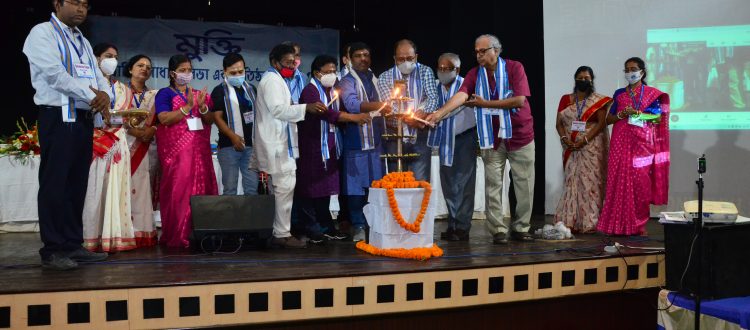 Opening Ceremony of 16th Foundation Day and 9th General Meeting
The program started at 10: 30 AM by welcoming the Board of Trustees of 2019-21and our honorable guests. The whole program was anchored by Mr. Joy Bhattacharya.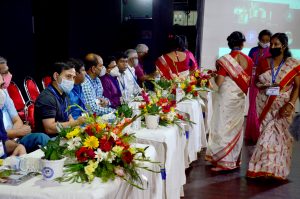 The program was divided into two segments- morning and afternoon. In the morning session the program started with welcome speech and by lighting the candles and "Diyas". MCDF Forum committee members welcomed and felicitated the board members and the guests with bouquet, Chandan and "Uttoriyo" and were gifted plants.
Ms. Debapriya Chakraborty and Mrs. Krishna Halder entertained the audience with their enchanted singing – " Amar Mukti aloy aloy ei akashe". Two talented kids performed dance and Yoga. 3 Mukti MCDF members performed dance.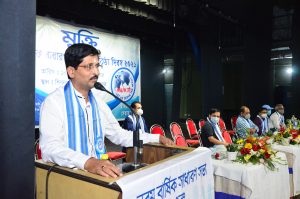 The concerned board members and the honorable guests gave speeches and showed their gratefulness towards Mukti and how Mukti has made a huge positive impact on thousands of people around Sundarban area. Mukti well wishers who are outside India or Bengal attended the meeting and shared their views through virtual platform.  The present auditor Mr. Animesh Mukhopadhay joined through Virtual Platform and gave the facts and figures how Mukti has grown immensely and made a huge impact on peoples' lives in last 2 years. He also confirmed that Mukti is 100% compliant and follows all norms set by Govt. for the NGOs.