A free medical camp was organized by Mukti in Adra (Shibtala) village of Howrah district on 23rd May 2023. This endeavor, held at Adra Primary School in Bagnan, Howrah, was made possible through the corporate social responsibility initiatives of Geo Nutri Foods Pvt Ltd.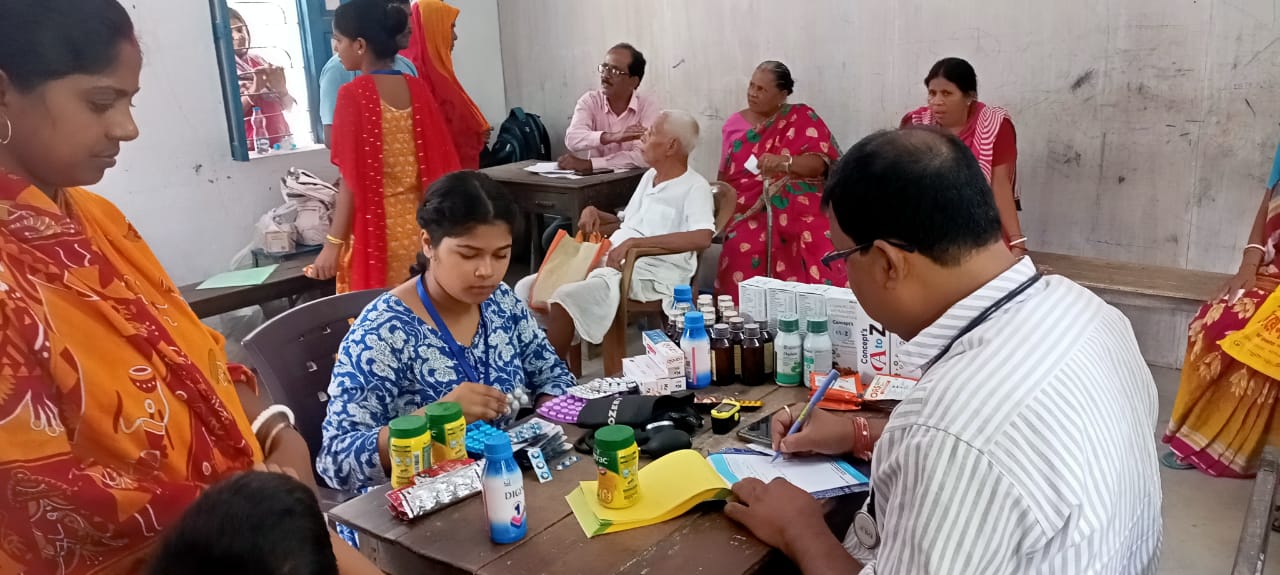 Commencing at 12:30 p.m., the day-long camp saw 49 visitors seeking medical assistance. The complaints included lower back pain, joint discomfort, skin diseases, gastrointestinal issues, headaches, metabolic disorders, and anemia. Dr. Asit Acharya, a renowned physician from BhagiratiNeotia, attended to the patients with the assistance of Pampa Roy and Koyel Mitra. The doctor diagnosed the underlying causes, prescribed medication which was then provided free of cost, assessed the weight and blood pressure of all patients, and provided health insights.
It was a fulfilling experience for both the care-seekers and caregivers. The school teachers who witnessed the event were inspired and requested the organizers to continue their mission and urged them to conduct more such camps in the near future.