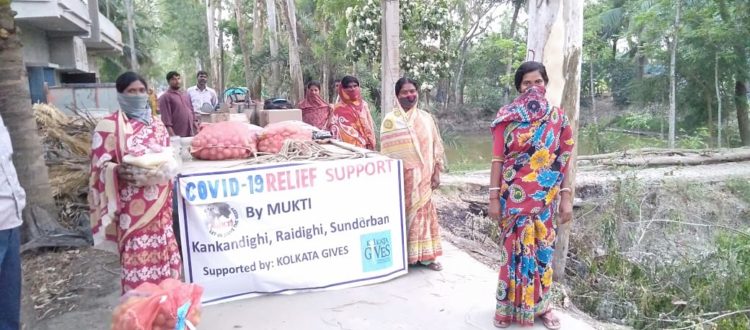 MUKTI was not Pushed by Problems of COVID19 but was Led by Their Dreams to Provide Reliefs to People
During this Pandemic situation of COVID19, hundreds of families around Sunderban area were left with no food and basic essential commodities at their households.
As there is a nationwide lockdown so the daily workers were left with no jobs and when they managed to return to their homes after few days they were left with no money as they could not collect the same from their contractors.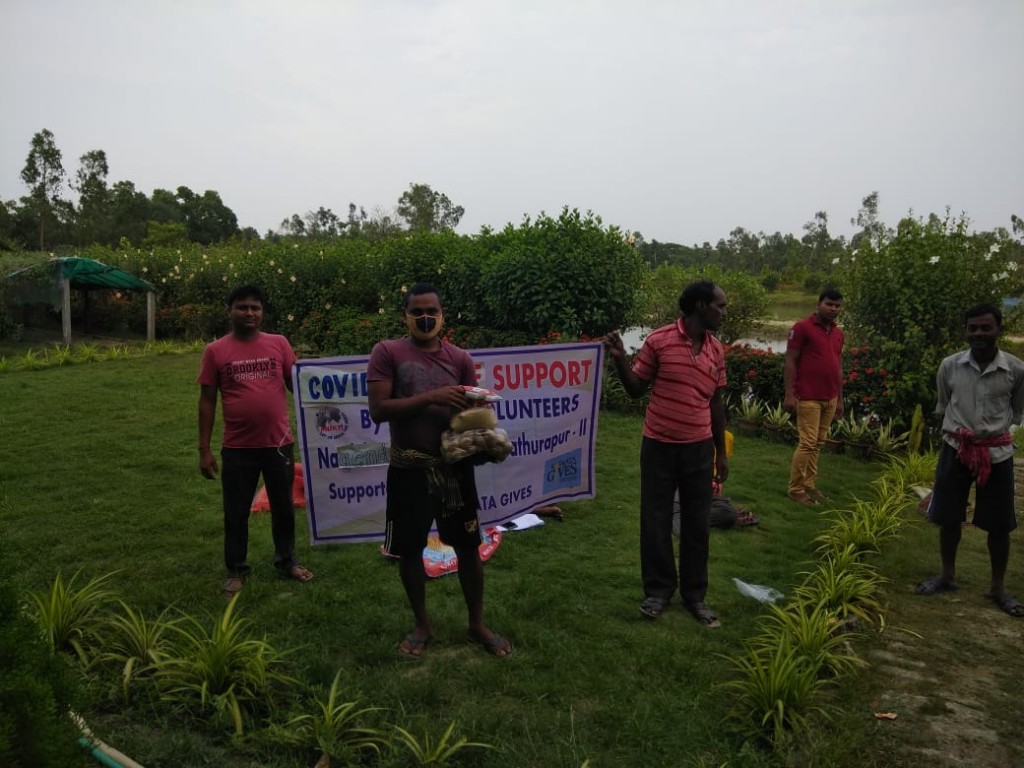 MUKTI started acting with a basic philosophy that no one in and around that area should be starved to death or suffering from starvation.
From 23rd March onwards around 200 local volunteers of MUKTI started providing food and basic essential commodities to the required households. MUKTI provided Rice, Dal, Mustard Oil, Salt, Biscuits, and Soaps to these households.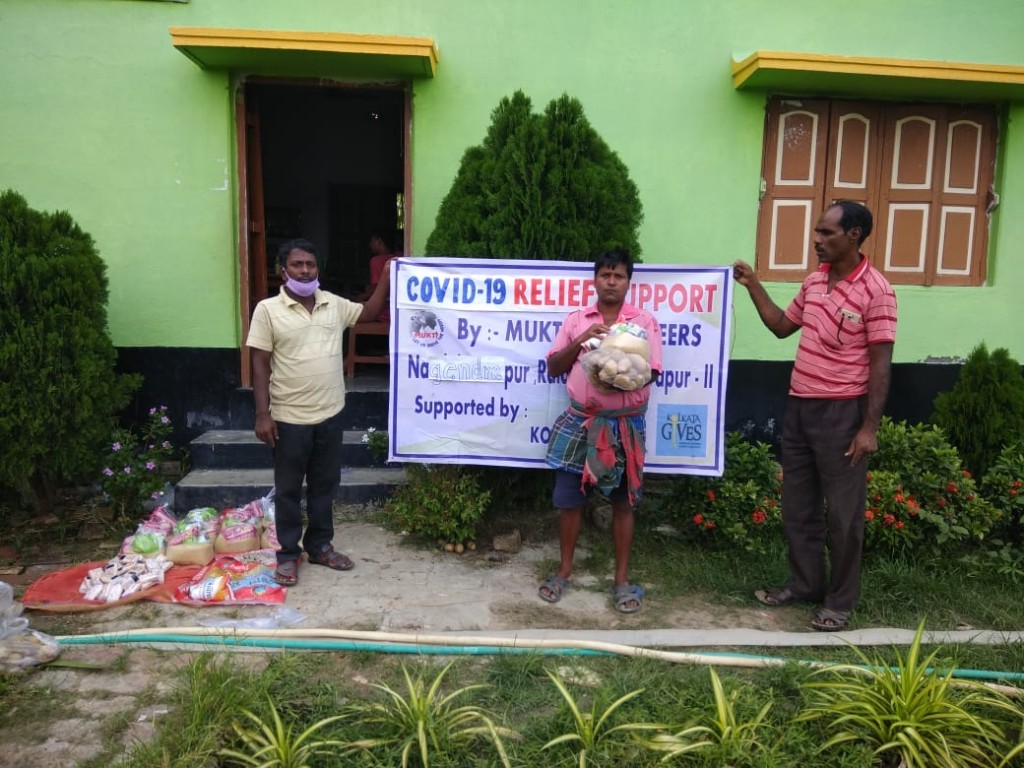 Some of the areas that MUKTI covered are Kultali, Sontikari, Gilarchat, Radhakantapur, Raidighi, Kumrapara, Ramganga, Purbasridharpur, Nagendrapur, Domkal, Barodanagar, Paschim Jota, Purba Jota, Uttar Kankandighi, Dakkhin Kankandighi, Patharprotima, Gangadharpur etc.
2850 families till date have been provided relief from MUKTI. MUKTI also has plans to stand by 800-1000 farmers and planning to add 5500 more families of that area in next few days with food and essential commodities as per the specific requirement of each household. The relief program conducted by MUKTI covered the people who are directly or indirectly associated with MUKTI but is not only limited to those people. This is a wide and open program from MUKTI to cover as many people as possible around that area who got affected and needs help.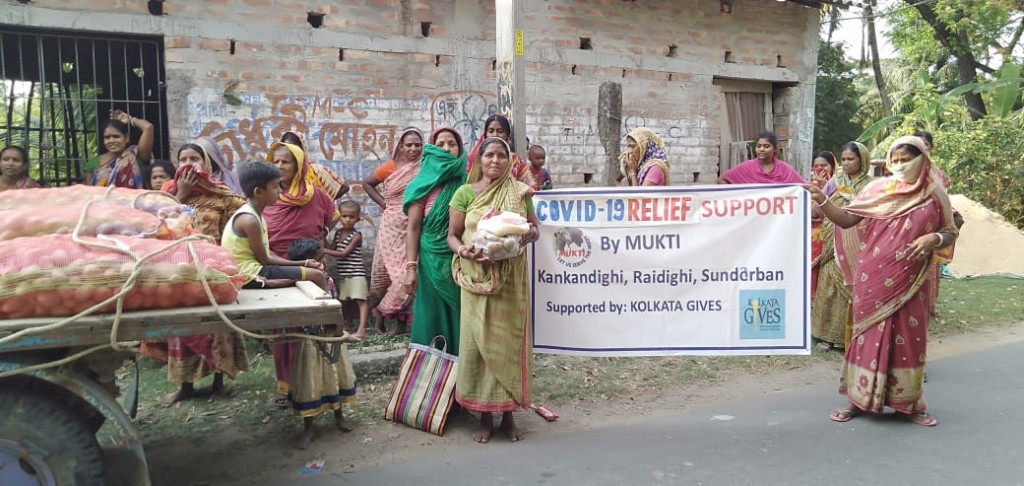 MUKTI purposefully did not conduct any hard campaigning for this program as then it would have been difficult to avoid large gatherings and hence to maintain social distancing. MUKTI conducted very small but multiple camps so that 10-15 families throughout the day at different time can come and collect the essentials as per their need and convenience.
MUKTI also provided fish to local Thana (police stations), Club and Hospitals. The Thana (police stations). The Thana/s that were covered are Raidighi, Mahipith, Patharprotima of South 24 Pgs. Along with that Srijani Club of Kulatali and Raidighi Hospital of Sunderban were also provided fresh water fish.