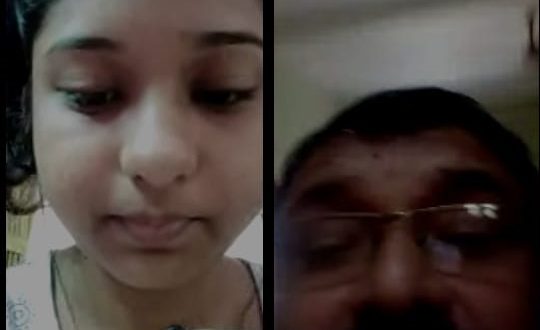 Mukti TSS Team Organized Virtual Meeting Between Mr. Rabin Saha and Shilpa Saha
On 3rd April 2021, Saturday Mukti TSS Team conducted another virtual sponsor student meeting between Mr. Rabin Saha and Shilpa Saha.
Mukti TSS team is sincerely grateful to Mr. Rabin Saha for his generous support. His help has made possible Shilpa to continue her studies.
Mr. Rabin Saha has been associated with Mukti from 2017. Mr. Saha is an Engineer of Tata Consultancy Service, was one of the member of Mukti trustee 2019-2021 and an active and animated volunteer of Jatragachi Centre. Since last year he is sponsoring Mukti TSS students. This year he has selected Shilpa as his sponsored student.
Shilpa Saha is presently pursuing B.Sc. with Anthropology Honors from Sarojini Naidu College for Women. She is very much fascinated about the subject. She is curious to know about humanity, to understand our evolutionary origins, our distinctiveness as a species, and the great diversity in our forms of social existence across the world and through time. In future she wants to research on it and wants to sign as a professor.
Shilpa is a resident of Birati. She lives in a very poor and deprived family. She is the only child of her prents. Her father is the only earning member of her family.  He works as a bookseller at another person's book shop. After fulfilling every day's domestic needs it was very hard for her father to provide her financial assistance for her higher education. Her maternal aunt helped her to complete her higher secondary education. Her mother is a home maker and wants her daughter to sign in life. In their dire poverty she has seen how her mother is fighting against all odds and still smiling, still dreaming big for her daughter. Her mother's struggle inspired her to be focused and determined in her career.
She scored brilliant marks in the Higher Secondary Examination. She is a very studious student and to achieve her dreams she tried every possible opportunity so that she can continue her studies. With a strong determination she applied to Mukti TSS and got Mr. Rabin Saha to help her in her educational endeavors.
During the meeting, they had a discussion with each other. Shilpa expressed how much she is interested in Anthropology. She shared her future plan, what she wants to be in life. Shilpa thanked Mr. Saha and told that he had inspired her in many ways and his financial assistance has made it much easier for her to spend more time on her studies, and it has put her on a path to greatness.
Mr. Saha assured all his assistance to her till she achieves her dream.
After meeting each other, both of them expressed their happiness. Mr. Saha wishes to meet Shilpa in person.