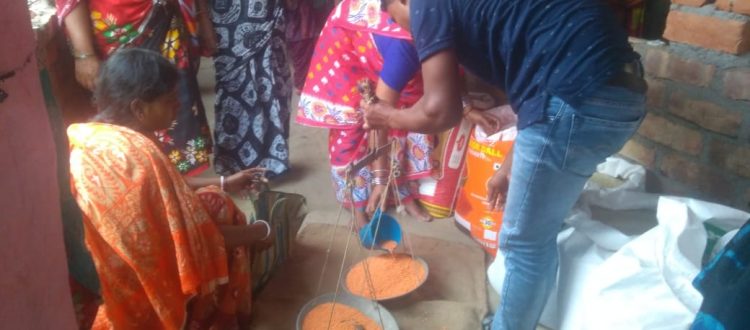 Mukti Supported the New MCDF Members of Basanti Block with Dry Ration
Following the pandemic and subsequent circumstances, Mukti has undertaken initiatives to provide food to the underprivileged, those who have been the most affected by the ongoing health and financial crisis. Mukti is continuously supporting the MCDF members with dry ration for several months.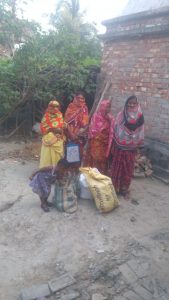 Under such initiative one such distribution program was conducted by Mukti on 20th November, 20. Mukti had distributed dry ration kits to the new MCDF members of Basanti Block. The aim is not only to feed the hungry but also to encourage them to stay with Mukti.
Each of 310 MCDF members received Rice – 4 Kg, Daal -1 Kg, Motor – 1 Kg, Soybean – 500 Gram and Biscuit – 2 Packets. With this ration kits Mukti also distributed 100 pieces masks to keep them safe from the paws of Coronavirus.