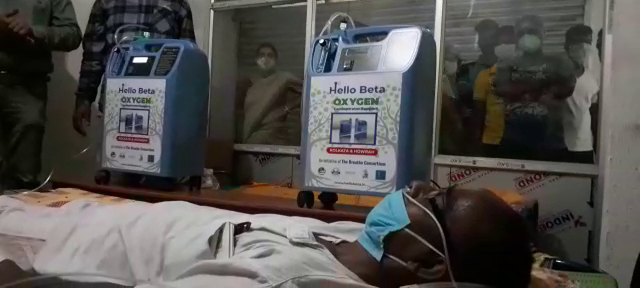 Mukti Stand by the Side of the Covid Patients at Mandirtala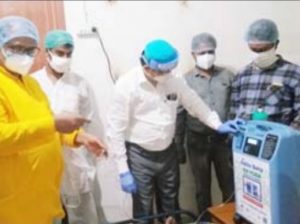 To help the distressed and the victims of the Covid-19 pandemic, on 16th may, 2021, Mukti in association with "The Breathe Consortium" provided two oxygen concentrators with medicines at Mandirbazar oxygen Parlor.
"All Bengal Teachers' Association" and "Mandirbazar Citizens Committee" received these oxygen concentrators. These machines were placed at the isolation center of pediatrician Dr. Sarat Chandra Halder.
The local Covid patients were gasping to breathe. It is hard for them to arrange oxygen on immediate basis. In these testing times, Mukti provided Oxygen Concentrators have turned out to be a savior for them. The machine will help them to recover in home isolation. Patients can get help from this oxygen parlor in time of need.
Thousand of Covid patients now will be able to access of these machines easily.