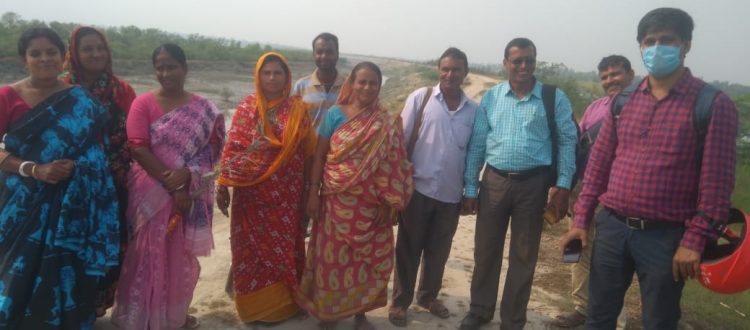 Mukti Staffs Visited Mangrove Project Site at Basanti Block
An expert team was constituted by Mukti to review the status of implementation of Mangrove nursery and plantation at Basanti Block.
After the massive destruction of Amphan,Muktiplanted 40,000 Mangrove saplings beside the river banks of Purba Sridharpur and Basanti Block.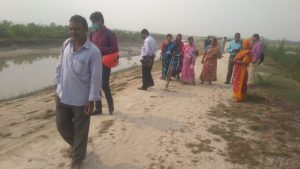 Mukti team comprising of 5 members, Mr. Raghunath Bairagi, Mr. Gopal Sardar, Mr. Subrata Bhowmik, Mr. Kalipada Jatuya and Mr. Swapan Halder, visited Basanti Block on 20th November, 20.
They visited the mangrove restoration site, the nursery at Charane Khali under Uttar Mokamberiya Gram Panchayat along with the plantation area at Purandar, beside the shore line of river Matla. The plantation area is spread across 1 km.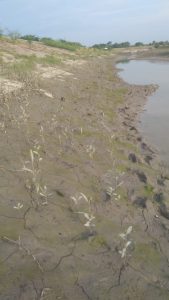 During field study they examined the conserving process and growth rate of the trees. They collected quadrate data which was analyzed for measuring the quantitative structure of the mangroves in terms of frequency, density and abundance. Mangrove density was reported as the number of mangrove tree within one hectare plot. In order to understand the population structure and distribution pattern of mangroves in these study sites the collected data was used to derive some ecological variables.
After their visit they were satisfied about the result. The efforts of the Mukti Basanti volunteers were appreciated and supported by the expert team members.In future these techniques and experiences will be followed while working on Mangrove plantation.