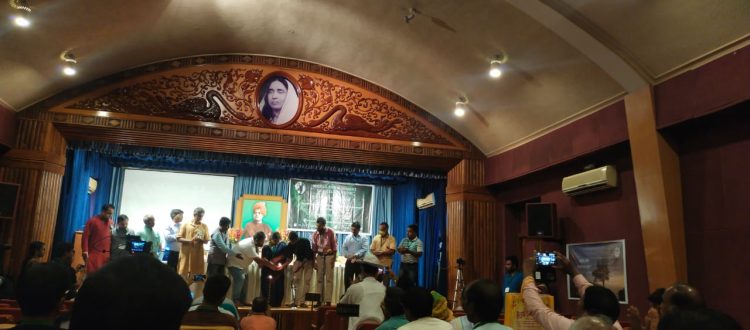 Mukti Observes "World Environment Day" 2022, Inauguration Ceremony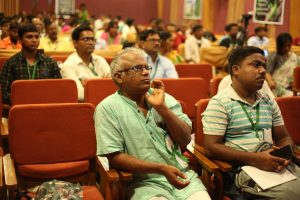 Every year on May 5, Mukti observes World Environment Day or Eco Day. This year Mukti has decided to follow a sustainability month. Mukti to celebrate the theme of World Environment Day 2022, "Only One Earth" on 12th June 2022, Sunday has organized a discussion program at Srima Sarada Hall, Ramkrishna Mission, Mandir Gate, Narendrapur. Mukti has dedicated the day to the environment and celebrated to spread awareness among common people about the issues of the environment. Mukti has also encouraged people from different societies and communities to actively participate in the celebration as well as become an active agent in developing environmental safety measures.
143 attendees including 14 from 8 NGOs, 6 BOD members, 13 MSS (Mukti Support School) teachers, 20 winners, their parents and cultural program performers, 5 working committee members, 16 project coordinators, 9 MCDF (Mukti Community Development Fund) forum members, 8 field workers, 16 other guests, 20 TSS students, 16 Mukti city office staff have made the event a grand success. Many well-wishers of Mukti from India and abroad have attended the program virtually.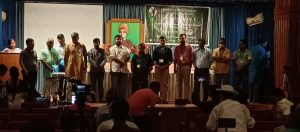 The program starts at about 3 pm with the welcome speech of Mr. Satyajit Ray – Secretary of Mukti. He starts his speech by welcoming the guests, staff and field members. He informed the audience why Mukti is celebrating this day. Scientists say that maybe in 100 years a heritage area like the Sundarbans will be destroyed and with the destruction of Sundarban our city will also get extinct. The way we are destroying the environment for our own benefit will break our safety gyre. Mukti has organized this meeting today to discuss how to save the entire flora and fauna from this dire situation and follow the advice of the experts. Mr. Abir Biswas – the honorable volunteer and the convener of the meeting thanked the Mukti BOD members and the Mukti staff for their efforts in making the event a success and inaugurates the program by lighting the lamp.
Ms. Nandita Jayraman and Ms. Bratati Mukherjee –the hostesses of the event welcome the honorable guests. Mr. Rabindra Halder- the teacher of Damkal MSS enchanted the audience in his melodious voice by singing the opening song "Akash bhora surjo tara", Rabindra Sangeet. Mr. Rabin Saha – recites
The inaugural ceremony concluded with a pledge of "One World" by the assembled people.