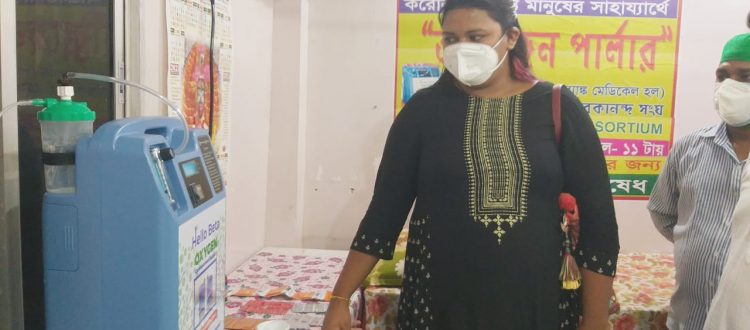 Mukti Launched oxygen Parlor at Dholahat
With news of oxygen crisis spreading across West Bengal, Mukti with other five organizations has launched an initiative "The Breathe Consortium" to provide Covid positive patients with oxygen at their doors.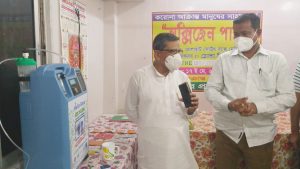 In doing so Mukti launched an oxygen parlor with oxygen concentrator at Dholahat under Kulpi Block. On 17th May, 202, Monday the MLA Mr. Jogranjan Halder inaugurated the oxygen parlor. Along with him the BMOH Ms. Tanushree Kundu, IC Mr. kaushik Nag and the head of the Gram Panchayat Ms, Rubia Bibi Kayal were also present.
With the oxygen concentrator Mukti provided medicine, oximeter, sanitizer etc. The oxygen concentrator was placed in isolation center of Dholahat South Bank Medical Hall. Patients suffering from Coronavirus will get the facility of oxygen concentrator as well as medicines whenever they need and in total free of cost.