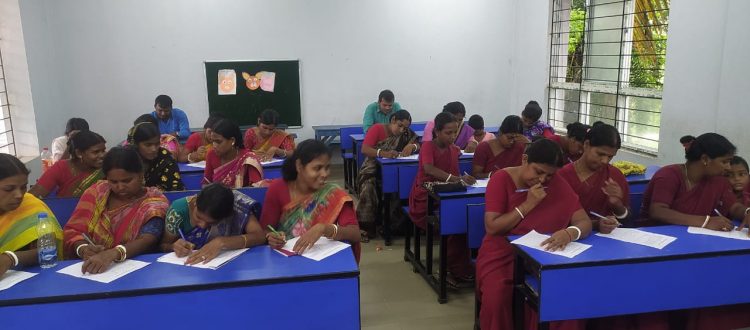 Mukti Kishalay Support School Teachers' Training Program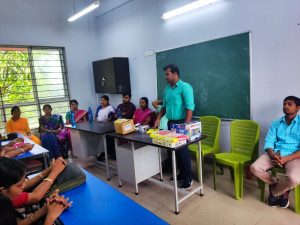 Mukti has organized the Kishalaya teachers' training program to that teachers can nurture the potential of children. Because of the inadequacy of knowledge and training, teachers either use inappropriate methods or are unaware of how they should teach the children.
This issue worked as a catalyst for Mukti to create a system in schools where teachers are playing a key role in the growth of students. The teachers have been equipped with skills that are going to impact the children in the most positive and lenient way, developing leadership as well as impacting the society they are living in.
Mukti in association with Rotary Vivekananda School and Skill Development Center (RVSSDC) BMC, has organized a one-day Teacher's Training Program on 15th June 2022 at Kultali. Under the training of the trainer Mr. Subrata Naskar – Teacher-in-charge of RVSSDC 12 teachers of Mukti Support Kishalaya School have received the training.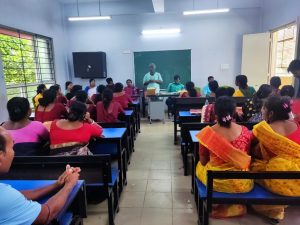 The discussion topics are as followed-
Expansion of thematic (Bengali, English, Mathematics) knowledge – English – Explain the nuances of the alphabet and grammar such as vowel, consonant, singular, plural, article etc.
Mathematics – reorganization of numbers from1 to 10, teaching addition and subtraction signs, concept building on single, decade and century numbers, local value and actual value etc.
Bengali – Gain a thorough knowledge of Bengali grammar.
The rapid increase of Enrollment in Kishalaya schools.
Enhanced quality of education.
Increase the examination passing rate.
Teaching children through games and concentrating on learning through various activities.