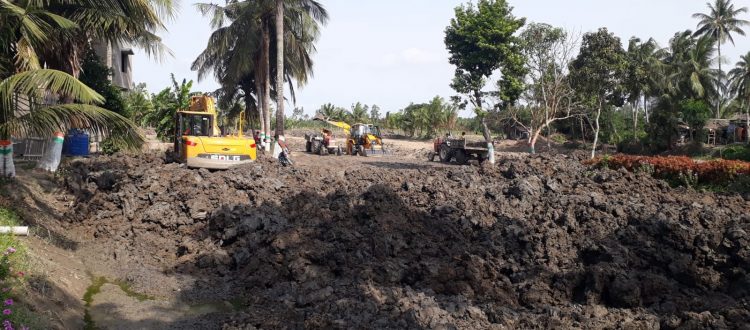 Mukti is Cutting Canal to Accomplish the Drinking Water Crisis
Water conservation is a key element of any strategy that aims to alleviate the water scarcity crisis. On hot summer days, Sundarban fidgets in thirst for safe drinking water. Excessive dependency on groundwater in agriculture is the main reason for the scarcity of drinking water.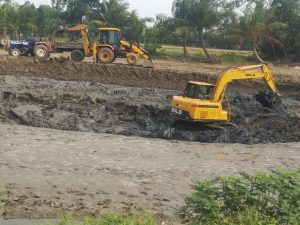 To find out a sustainable solution to this problem Mukti has started renovating ponds and has started to cut a 72000 sqft canal to restore rainwater so that farmers can use the reserved water for cultivation. The methods that Mukti is following are simple and eco-friendly for the most part, they are not just highly effective for the people who rely on them but they are also good for the environment.
The soil cutting work for the canal started on 9th May 2022. The work is going on near Yoga Bhaban (Mr. Nimai Halder's house) at Mukti Gram, Purba Sridharpur. 2 dump trucks, 1 tar JCB machine and 1 chain JCB machine are engaged in cutting work. Mukti has also installed a water purifier so that the villagers can use the canal water as drinking water.