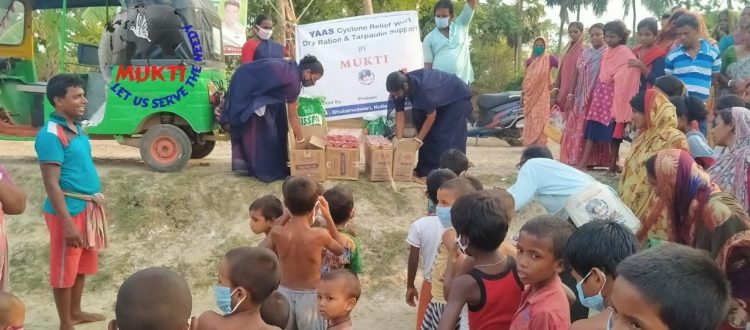 Mukti In Care of the Flood Affected Children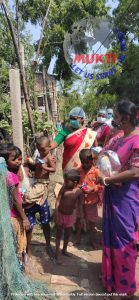 Flood has an important impact on the health of human populations, especially children. This is particularly worrying, since children are especially vulnerable to environmental adversities because of their greater exposure, greater sensitivity to certain exposures and dependence on care givers. The deleterious consequences of poor nutrition sometimes added to this.
Mukti, in care of the little ones planned to distribute milk and biscuit packets. It's a small gesture of Mukti to feed the flood affected children healthy foods. Every child has received 3 packets of milk and 2 packets of biscuits.
| | | | | | |
| --- | --- | --- | --- | --- | --- |
| Village Name | Gram Panchayat | Block | Number of Beneficiaries | Milk Packets | Biscuit Packets |
| Purbasridharpur | Nagendrapur | Mathurapur II | 110 | 330 | 220 |
| Dakshin Kankandighi | Kankandighi | Mathurapur II | 100 | 300 | 200 |
| Uttar Kankandighi | Kankandighi | Mathurapur II | 100 | 300 | 200 |
| Kumrapara | kumrapara | Mathurapur II | 104 | 112 | 208 |
| Nandakumarpur | kumrapara | Mathurapur II | 200 | 600 | 400 |
| Paschim Debipur | Bhubaneswari | Kultali | 200 | 600 | 400 |
| 6 Villages | 4 GPs | 2 Blocks | 814 | 2242 | 1628 |