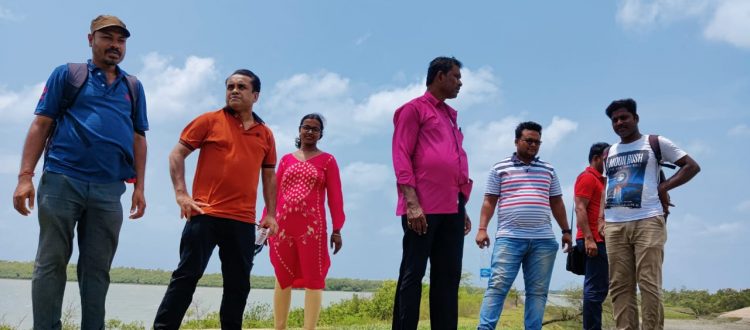 Mukti Green and Environment Project Teams Visited Purba Sridharpur to Survey the Environmental Projects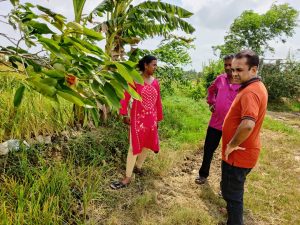 On 14th May 2022, Saturday Mukti staff associated with Project "Green" and "Environment" – Mr. Abir Biswas. Mr. Debdut Bhattacharya, Ms. Bratati Mukherjee, Mr. Harisadhan Mondal, Mr. Iaism Gazi and Mr. Rajat Mondal have visited Purba Sridharpur to survey the plantation areas under the environment projects. The site area is approximately 2 km and is lying on the bank of River Bhubaneswari, behind Bisalakkhi Mandir.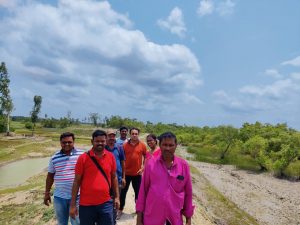 The primary objective of the visiting program is to track and oversee the execution of the environment projects. The environmental team has met with the Mukti Support School teachers to address them for the environment program and to request their presence. The teachers are requested to encourage their students to participate in the program that Mukti is going to organize on the world environmental day. Another purpose of their visit is to get updated about the progress of Mukti Gram.
After visiting the site the team has decided to give a complete shape to the work on the Bhubaneswari riverbank and to start a new plantation program in Damkal riverside area.