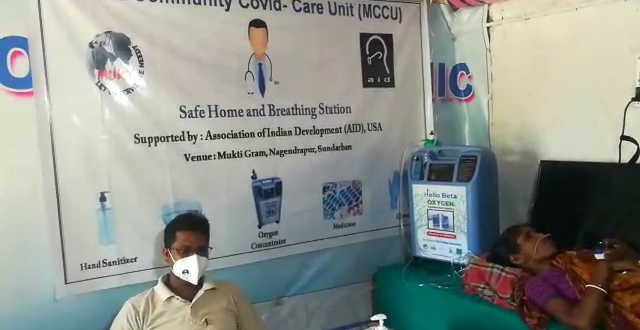 Mukti Covid care Unit is Active at Mukti Gram
To save the Covid patients gasping for oxygen Mukti launched a Covid care unit in Mukti Gram. This AID supported unit is serving the covid patients of Nagendrapur and Kankandighi area with two oxygen concentrators and medicine in free of cost.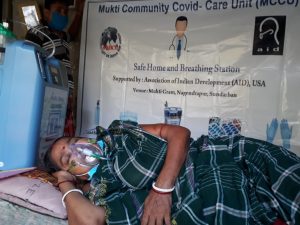 Mukti is thankful to AID for supporting Mukti to win over death caused by the deadly Coronavirus.
8,000 people lives in Nagendrapur and Kankandighi area under Mathurapur II Block. Many of them are covid positive. They are unable to access any emergency medical assistance as Raidighi Hospital is 15-18 km far from their village. Some casualty happened in between the road when the patient was being taken to the hospital.
To prevent patient deaths and to serve the patients at their immediate need Mukti set one oxygen concentrator in mobile mode. At the unit local doctor is taking care of the patient. Till date 3 patients who were suffering for oxygen got relief through the oxygen concentrator.