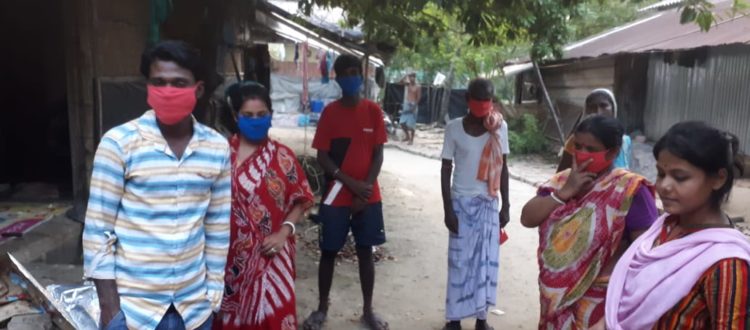 Mask Distribution Program of Mukti at Kakdwip during Covid-19 Pandemic
Social responsibility is an integral part and guiding philosophy of Mukti. In line with the commitment Mukti is helping people live better, healthier lives. Mukti has been constantly exploring ways and means to support the communities around us during this Covid-19 pandemic.
Where people's safety and hygiene measures Mukti came forward with a plan to distribute masks to local people of Kakdwip. Under Kakdwip there are 5 Gram Panchayats  like Srinagar, Pratpaditya, Rishi Bankim, Swami Vivekananda and Sri Sri Ramkrishna where Mukti has distributed masks.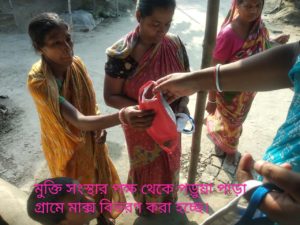 Madhavnagar village is under Srinagar Gram Panchayat where 2,200 masks are distributed. At Amratola village under Pratapaditya Gram Panchayat 2,300 masks are distributed. 2,250 masks are distributed to the villagers of Bhubannagar (Ashram) under Rishi Bamkim Gram Panchayat. 250 masks are given to Haripur village under Swami Vivekananda Gram Panchayat. Villagers of Kalinagar village under Sri Sri Ramkrishna Gram Panchayat are provided with 300 masks.
Mukti has plans to conduct more such mask distribution programs in near future