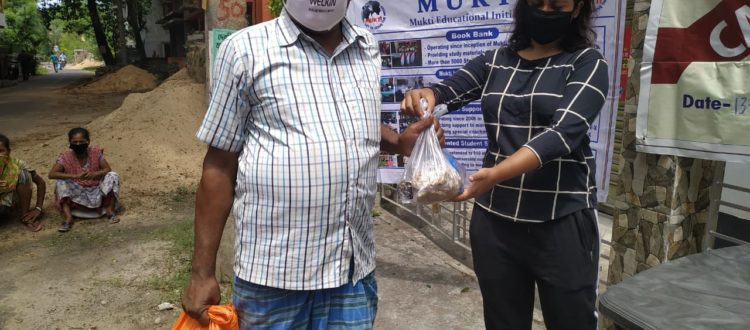 Food Distribution Program at Garia by Mukti During Covid-19
Mukti received a request from the local persons of the Garia Canal Side Road to provide support with some groceries for the poor and the needy people in the locality. This area is the stretch where the city office of Mukti is located.
As per approval from Covid-19 team of Mukti, 31 persons were selected who are mainly poor and are dependent on daily wages. Since the lockdown, these people have been suffering as their source of income is highly impacted. These people are daily wagers, migrant workers, barber, domestic workers, van pullers and some even sell snacks on their vans. Since almost a month, they have no income and have lost whatever little savings they had.
Mukti 's efforts were much appreciated by the local people who have been empathetic towards the poor section. A few families in the area joined hands with Mukti and raised funds and donated some groceries from their end too.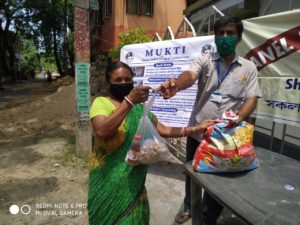 From Mukti, the people were given, 5 Kg Rice, 1 Kg Dal, 1 Kg Salt, 2 Kg Potato, 4 Masks, 500 gm of Puffed rice, 1 Soap and 1Ltr. Oil.
Overall, the effort was very much appreciated was an inclusive effort with active voluntary participation by the local stakeholders.