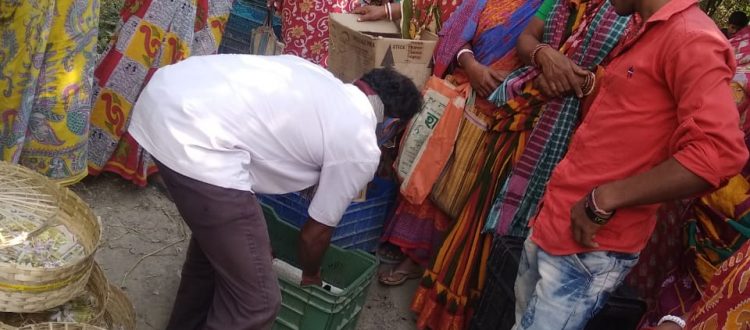 Empowerment of Rural Women through Backyard Poultry: A Socio Economic Venture of Mukti
Women are the real workforce both at home and in the farm combining a multitude of activities. Even if without any technical knowledge, they are naturally endowed with native wisdom. Even today rural women have remained vulnerable to monetary strains.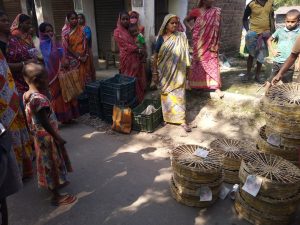 To help these women become financially independent Mukti in association with "Eastern Navigation Pvt Ltd. started a scheme on commercialization of chicken farming as a livelihood option among the rural women in various areas of Sunderban.
In the month of October Mukti had distributed 4050 chicks to 405 MCDF members of 8 branches. Last week Mukti had distributed 660 chicks to 66 MCDF members of Mukti village, Purba Sridharpur. Each of them received 10 chicks free of cost.
Through the chick distribution program Mukti aims to generate self-employment, and provide supplementary income with protein rich food at relatively low cost.