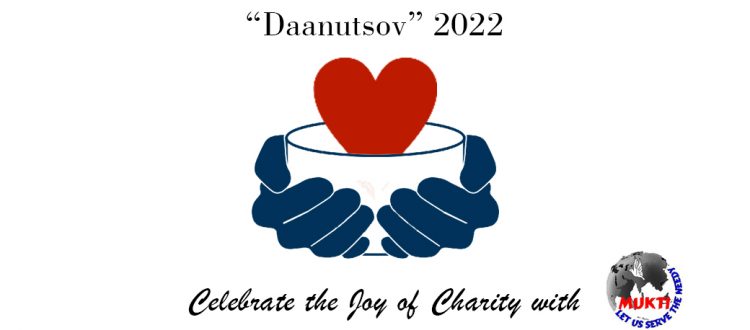 Dann Utsov, 2022 to Spread Peace and Joy
On the "Sankalpa Diwas", 2022 Mukti celebrated Daan Utsav to encourage people to donate and experience joy. Mahatma Gandhi once said" "Real sacrifice lightens the mind of the doer and gives him a sense of peace and joy." Respecting his statement, Mukti also thinks nothing is comparable to the joy of giving and acknowledges the importance of donation and charity.
Inspired by the idea of Mukti people from all walks of life, ages and genders come together to give their surplus materials, money who are in need.
With their support 86, deprived people were provided blankets, shawls and sweaters.
The bereaved people thanked Mukti and the donors for providing them winter materials to get rid of cold on winter days.