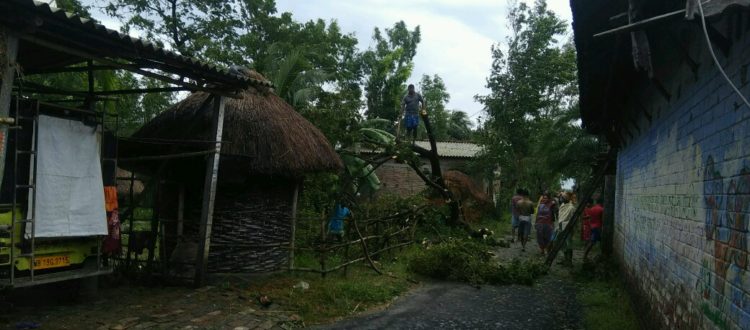 Bulbul Hit Hard at Sunderban, MUKTI Volunteers are at Field for Immediate Rescue
Cyclone Bulbul's landfall took place in Sunderban. As an effect hundreds of houses or poor got diminished. thousands of trees have been uprooted and hundreds of acres of agriculture field has been washed out. Suspecting impact on agriculture, cattle, wild animal, Sunderban forest. This is not high tide time therefore river embankment damage will be minimum. 100+ employees and 300+ volunteers of MUKTI are working in different parts of Sunderban with emergency support in 18 GPs of 5 blocks.
Throughout night also lots of volunteers of MUKTI was working at the field as well as at back-end to mobilize entire team. After Aila this is yet another cyclone which is going to have a major long lasting impact. Agriculture lands are majorly impacted and which will be very long lasting impact for the people of Sunderban.
We urge for your help in whatever way it is possible. If you are interested to help and support the relief work along with MUKTI, please call +91 9051112664.
If you wish to donate, please click here