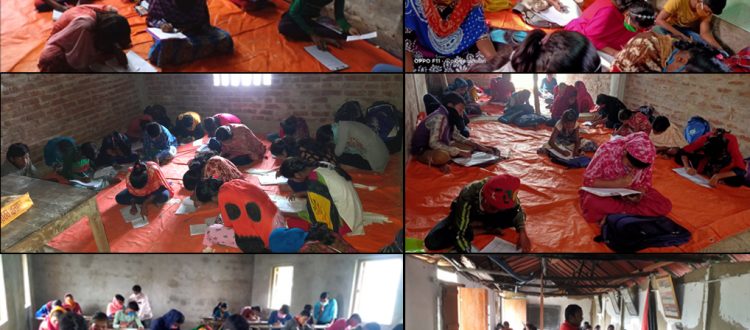 1,427 MSS Students Appeared in the Annual Examination
To provide the students a precise strategy for testing of his/ her preparation towards the upcoming final examination in their respective schools, Mukti Support School (MSS) teachers have conducted a preliminary examination on each subject for the MSS students from class V to X. Examination of class VI, VII and X have started on 22nd November 2021, Monday and the examination of class V, VIII and IX started from 23rd November, Tuesday.
Final Examination 2021, Started at Purba Jata Mukti Support School
Students can practice from the mock tests and prepare themselves for the exams. This is essentially planned to provide the examinees' awareness of the procedure and to get used to the various components of the exam. They can check their knowledge and preparation from the examination. These tests will provide the examinees with a brief description of the exam and the exam pattern.
Final Examination 2021, Started at Gilarchat Mukti Support School
Examinations are being conducted in every school by maintaining the Covid protocol. The invigilators are playing a vital role in regulating activities and ensuring no fraud or cheating takes place.
| | | | | | | | |
| --- | --- | --- | --- | --- | --- | --- | --- |
| MSS | Class V | Class VI | Class VII | Class VIII | Class IX | Class X | Total |
| 20 | 250 | 247 | 276 | 254 | 170 | 230 | 1,427 |