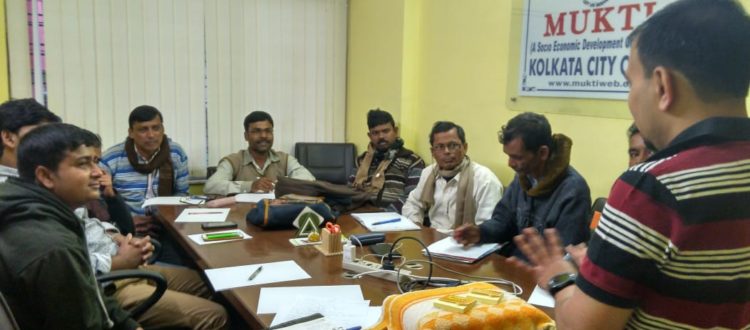 Workshop on Agile methodology
Mukti with the thought of making quick and well-coordinated work processes among the internal teams organized a workshop on 18th December at the City office of Mukti. The workshop was led by Mr. Satyajit Ray Vice President & volunteer of Mukti.
The meeting started around 3.30 pm. All the Mukti project co-ordinators attended the workshop. The objective of the workshop was how to deliver work with more efficiency and readiness, there should be rapid response needed to the work. There was an interactive session where everyone was given a chance to question or share their views. To make the work-shop more energetic & interesting some interactive games were also organized.
During the meeting, all the attendees understood the value of agile methodology and its impact on bringing efficiency to the organization. In order to embrace agile methodology, it was accepted by all to implement 'Workboard' and 'Stand Up' meetings in Mukti. The projects lead were asked to start Workboard (put forward a fact or situation as evidence of something) & Stand up meeting – all the coordinator should have a meeting with their team for 15 mins. to discuss the current work processes and the future work.
The workshop is one of the many initiatives Mukti is taking to serve better its beneficiaries and donors.