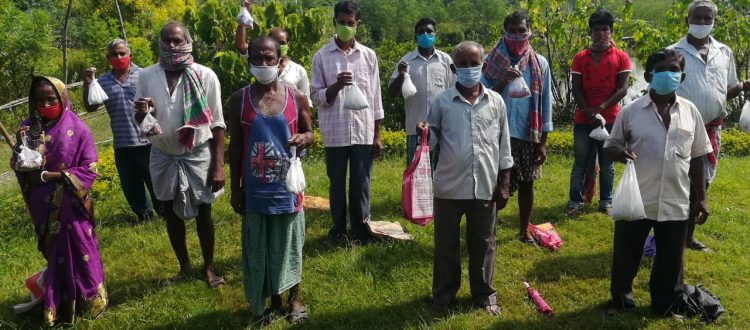 Winter Vegetable Seeds Distribution by Mukti to the Progressive Farmers
Like the previous years, this year also Mukti with the support of AID distributed winter vegetable seeds to the progressive farmers of Nagendrapur and Kankandighi Gram Panchayat.  As Mukti appreciates the organic farming, so farmers are instructed that they must grow the vegetables in organic method only.
The objective of the program was
To encourage those farmers to switch to organic farming who haven't adopted organic farming
To make the farmers self-reliant so that they can produce sufficient vegetables at their kitchen garden to fulfill their everyday need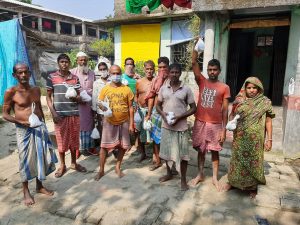 Only 2 – 5 "katha" land is adequate to produce these types of vegetables. Female members of the family can easily grow the vegetables in their kitchen garden. The vegetable farming will reduce their cost of buying food from market.
Farmers of the villagers of Nagendrapur, Purba Sridharpur, Baradanagar, Damkal, under Nagendrapur GP and Uttar Kankandighi, Dakshin Kankandighi, Purba Jota and Paschim Jota under Kankandihgi GP received the seeds.
403 farmers received 72540 gram (180 each) of 9 types of seeds. The seeds of Beans, Coriander Leaves, Kalmi Shaag, Spinach, Radish, Green Amaranth, Pumpkin, Bottle Gourd, Peas and were distributed.