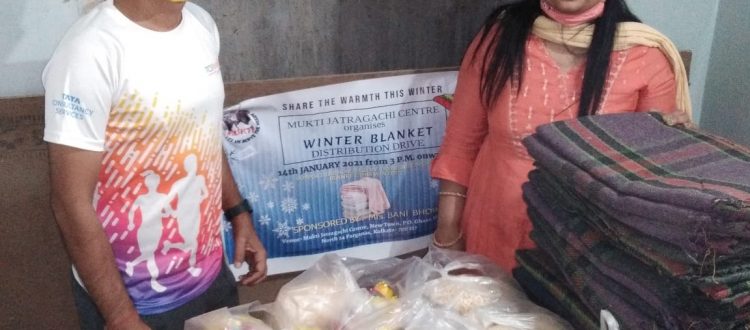 WINTER BLANKET DISTRIBUTION DRIVE BY MUKTI JATRAGACHI CENTRE TO NEEDY WOMEN BENEFICIARIES
Many parts of the country experience extreme cold during winters which makes it difficult for poor people to survive. People living in village areas in extreme poverty, and consequently they have no possibility to afford the basic needs, such as shelter, education, healthcare, and food.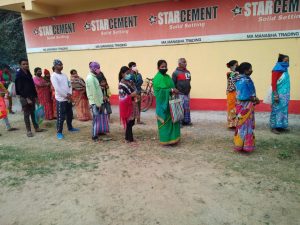 MUKTI Jatragachi center organized free WINTER Blanket Distribution DRIVE  on14th January sponsored by Mrs. Bani Bhowalfor the poor and marginalized people living in areas of Jatragachi. This time30 women beneficiaries were provided with blankets and food packets which contributed meaningful gift for the season.
The gift of blankets will not only protect the children and elderly from the vagaries of nature but will also keep them warm and comfortable. We hope some contribution is helpful for the needy women beneficiaries and it was a very successful event. IN future MUKTI Jatragachi center is planning to organize many such meaningful events to help the needy and stand by them as always provide better service.