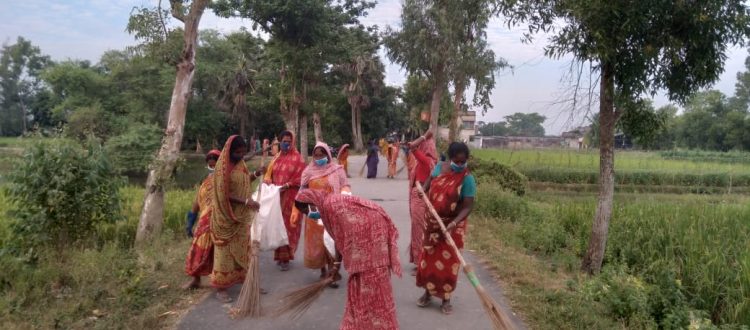 Village Road Cleanliness Program by "Mukti Sathi" Members at Purba Sridharpur
Taking an aim of green roads to clean villages Mukti has organized village sanitation program through road cleanliness at Purba Sridharpur also known as Model Village.
Objectives of the program:
Better rural roads lead to improvements in employment, education and healthcare.
Helps to keep the region green and clean.
Provides better connectivity with the urban areas and more commutable
To prevent accidents a clean road is very necessary.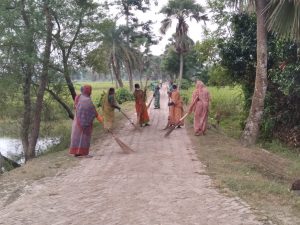 22 "Mukti Sathi" volunteers of Purba Sridharpur, they are also the members of MCDF branch, sweep the streets of the Model Village every day. With these volunteers 1 supervisor and 1dirt cleaning van driver also joins. Each of them cleans 400 meter of area while covering 8800 meters per day.
They are working under the "Food for Work" project.