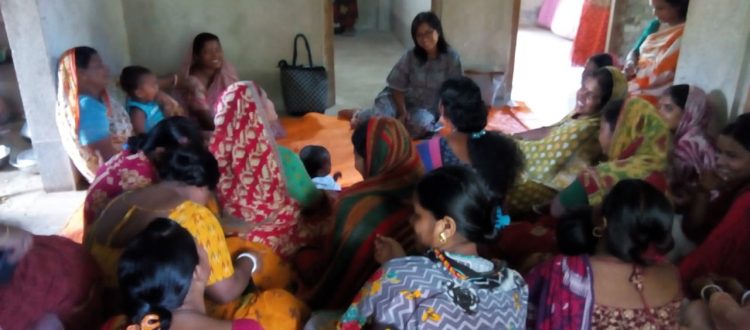 Village Level Meeting with Mukti VOICE Members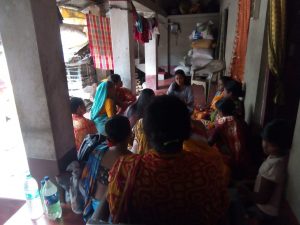 Over the past year, Mukti has organized several workshops on gender discrimination issues for VOICE group members. A core group of WAC (Women Action Group) has been formed by selecting 1 woman from every 20 villages. They are mainly being trained. In the second year, in the next phase of the program, Mukti has instructed each of the 20 women in the WAG group to form small groups of 10-15 women in their own areas (they may or may not be associated with SHG members) and share what they learned with these women by conducting mini-sessions.
In doing so two village level meeting has been conducted with the members of Mukti VOICE at Damkal Haldarpara and Khanrapara under Mathurapur Block II on 8th and 5th September 2022.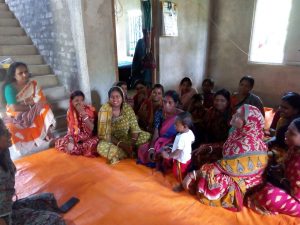 The 20 leaders were instructed to first create a "women's club" for village women, or a safe space where women can come and speak their minds without fear, without starting discussions on gender discrimination. To process this 3-4 meetings were conducted where it was observed how the leaders were approaching other women, rectifying if there was any difficulty in the process of approach, how to address women when they gathered, what would be women's activities – these Discuss etc.
The main objective of creating these clubs is to encourage women so that they don't feel any hesitation to explore themselves. Women can gather here and can share their qualities by training other members. Where they can also learn how to go to the bank to deposit money, fill up forms for various government schemes etc with the help of their group members.
Mukti aims to create a collection through small groups where women can think in the same direction, create their own space, talk openly about their problems and get help to solve them.
Out of the 20 groups, 15 have already met and the remaining 5 will be done soon. In the case of future panning, a network will be created among 20 women's groups in 20 villages so that they can form a larger group and stand united against sexual and domestic violence against women.