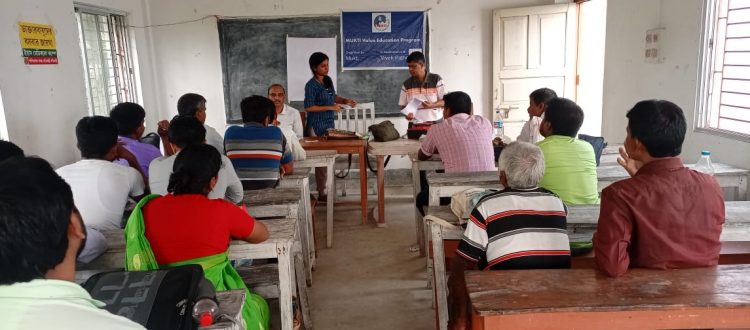 Value Education Training Program of Mukti for the MSS Teachers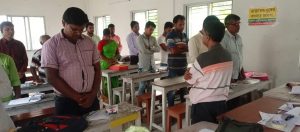 In order to develop each of the Mukti Support School students as exemplary citizens, Mukti has started value education training at first with the support school teachers because an exemplary citizen is made, not born and teachers are the ones who can develop a child into a responsible citizen of tomorrow. To implement this initiative Mukti has received the support of "Vivek Pathe". Mukti has planned to do 24 programs in 1 year, two days per month.
The objective of the program is to teach the students ethical principles. Values education, therefore, promotes tolerance and understanding above and beyond our political, cultural and religious differences, putting special emphasis on the defense of human rights, the protection of ethnic minorities and the most vulnerable groups, and the conservation of the environment.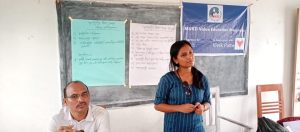 The first session has been held on 8th June 2022, Wednesday at the MIT (Mukti Institute of Technology) office, Raidighi. 15 MSS teachers and 1 coordinator participated in this program. On behalf of "Vivek Pathe" Mr. Samar Kr Das, Mr. Satyajit Giri and from Mukti Ms. Nandita Jayraman, Mr. Bimal Khan, Mr. Raghunath Bairagi have conducted the whole program. The session has been continued for 3 hrs.
On the first day session, the training program started only through discussion without following any structured pattern. The session started with the co-learning process- mainly participants are asked to share their views on value education, how this can be implemented through the modern generation etc.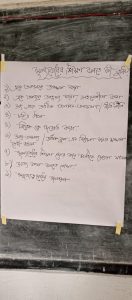 They were then given a conjunctive idea of what is value education, the importance of the value education, what are the practical challenges, how to overcome the challenges, etc.
In the next phase of training, the teachers will be taught about value education through some activities. Instructors have shared some activity charts with them. Through virtual meetings, the instructors will instruct the teachers on how to talk with the students to build up their perspective on value education, to be aware of the opinions of the students, etc.
The teachers find the session interesting and fruitful. They have shown enthusiasm to attend the whole program. The teachers have thanked Mukti that in addition to the traditional education; Mukti has come up with a program that can effectively integrate the learning of values and life skills into the curriculum.
In the future along with teachers and students Mukti will start this program for all communities.
| | |
| --- | --- |
| Name of MSS | Participants |
| Uttar Kankandighi | 2 |
| Jogendrapur | 1 |
| Joykrishnapur | 2 |
| Gilarchat | 1 |
| Purba Sridharpur | 1 |
| Santoshnagar | 2 |
| Purba Jata | 1 |
| Kantamari | 2 |
| Baradanagar | 2 |
| Damkal | 1 |
| 11 Centers | 15 Teachers |