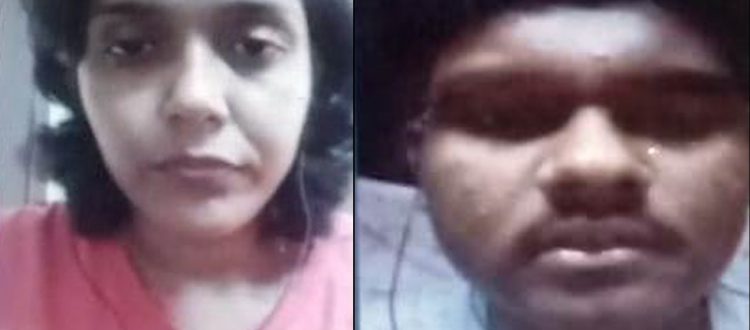 TSS Sponsor Student Virtual Meet between Mrs. Shiboli Mukhopadhyaya and Tanmoy Das
On 8th August 2021, Sunday, Mukti TSS team organized a virtual sponsor student meeting between Mrs. Shiboli Mukhopadhyaya, the sponsor and Tanmoy Das, the student. Due to the pandemic Mukti has restricted the in-person meetings between the sponsors and their sponsored students. However, Mrs. Mukhopadhyaya first time met with Tanmoy.
Mrs. Mukhopadhyaya is associated with Mukti since 2018. She sponsored one student for the session of 2018-19 and now for the session 2021- 22, she is sponsoring Tanmoy. Mrs. Mukhopadhyaya is a Biology teacher in DPS Joka.
Mukti TSS is grateful to Mrs. Mukhopadhyaya for the relationship she developed with Tanmoy and for the ways she encourages him for his brighter future.
Tanmoy is currently pursuing Class-XII from Kakdwip Virendra Vidyaniketean. He will appear for the HS examination for the upcoming year. He is very ambitious and focused on his career. Tanmoy always dreamed of a career in engineering – a dream that his parents and his sponsor encouraged him to pursue. He wants to study engineering at IIT. To get admitted to IIT he had started preparing himself.
Tanmoy stays at Akshaynagar Refugee Colony village in south 24 Parganas of West Bengal. He has his mother and two elder sisters in his family. In 2015 when he is a student of class VI his father passed away. His mother fought alone to raise her three children. They spent their days on the tuition fees of his elder sister and sometimes his aunt helped them. Tanmoy saw the struggle of his mother and learned despite all difficulties how to win the battle of life. His mother became his inspiration, motivation and ideal.
The cost of their education increased as they get older. The income was barely enough to support their family of four. After fulfilling the everyday need it was becoming very difficult for his mother to continue his education. Poverty stood between desire affordability.
His determination did not let him stop. He applied to Mukti and got selected for the sponsorship.
Mrs. Mukhopadhyaya discussed in detail with Tanmoy about his career and the difficulties he is facing. She advised him not to get worried and to be focused on his studies. To motivate him she shared some of her real-life struggle stories and how she overcomes them. Her life stories inspired Tanmoy very much.
Tanmoy thanked Mrs. Mukhopadhyaya to be his mentor and guardian and for all the supports that she is providing. Tanmoy requested Mrs. Mukhopadhyaya to guide him in his life too.
They both were very happy after talking to each other. Mrs. Mukhopadhyaya wished Tanmoy for a brighter future. They ended the meeting by promising to see each other again.