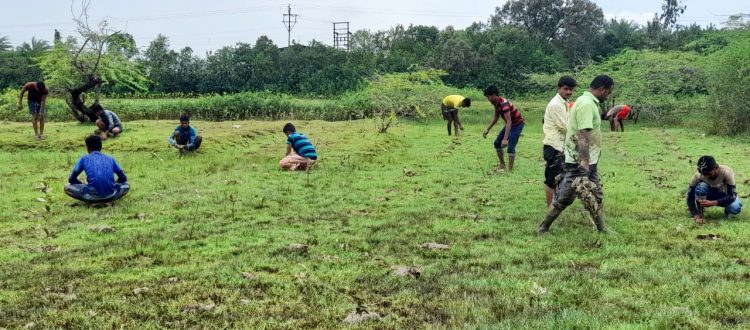 Tree Plantation Drive Organized by Rudranagar MSS
A "TREE PLANTATION DRIVE" has been recently carried out by the students of Rudranagar MSS (Mukti Support School) to create awareness and spread the message of saving our planet. As Mukti has included value-added education as a mainstream subject, all the MSSs have taken the initiative to enable the students to enhance their intellectual, social, personal and emotional growth. Under this initiative, Rudranagr MSS students on Sunday, 24 July 2022 planted 6500 saplings. The campaign's main aim is to direct students' minds to constructive activities with positive outcomes through the facilitation of contributing to society.
The students have been provided various types of mangrove saplings including Bain, Kakra etc. The students participated in the drive enthusiastically and helped each other in planting the saplings and thus have made it successful. All the saplings have been planted at Ganga Sagar on the bank of River Bishnupur by the students. The students along with the teachers also took an oath to look after the planted saplings, plant more and more trees and encourage others to do the same. Some of the students also shared their experiences and shared their joy with others.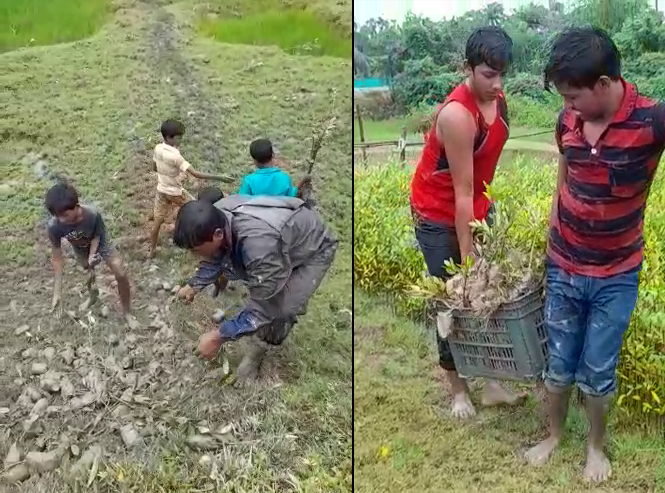 Minister Bankim Chandra Hazra and Panchayat Samiti President Mr. Swapan have been presented on the occasion along with the Secretary Mr. Shankar Bhuiyan of Rudranagar Vishalakshi Palli Development Association.
The importance of trees in contributing to the environment by providing oxygen improving air quality, conserving water, preserving soil, supporting wildlife and providing shelter, medicine and tools have been explained to students on the occasion.
Such little steps taken together by the school and students will surely help in fostering strong mental and social health amongst today's children so that they connect with their peers, their elders, their community and their environment.